Two things are official.
1) Fall is here. (Summer, nooooo, come back!!)
2) "Up Out My Face" is my new jam. I just wish I'd been scorned so I could sing this song to someone's face. (Who wouldn't want to scream, "Not even a nail technician with a whole lot of gel and acrylic can fix this" to an ex's face? You know you want it.)
When I was living in New York, I went to the Diesel store in Union Square like it was my answer to Holly Golightly's Tiffany's. It was insane. I befriended this girl named Anna, who I swear was a struggling model and one step away from working at that diner across the street. I'm still waiting to see her face show up on an ad campaign. I bought a lot of questionable things there, these shorts probably being one of them. Ah, well.
I wonder if the hot security guard is still there. He's the one with the late shift on Tuesdays, Thursdays, and Fridays. I'm such a stalker.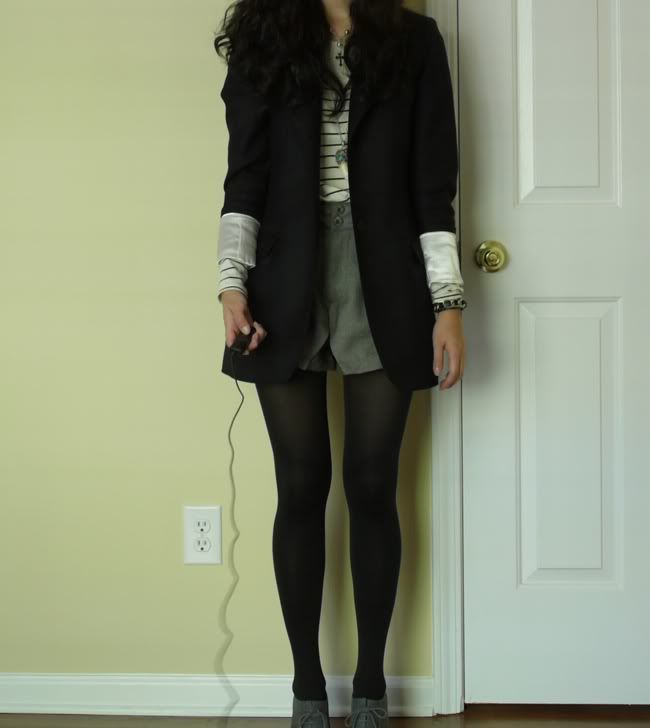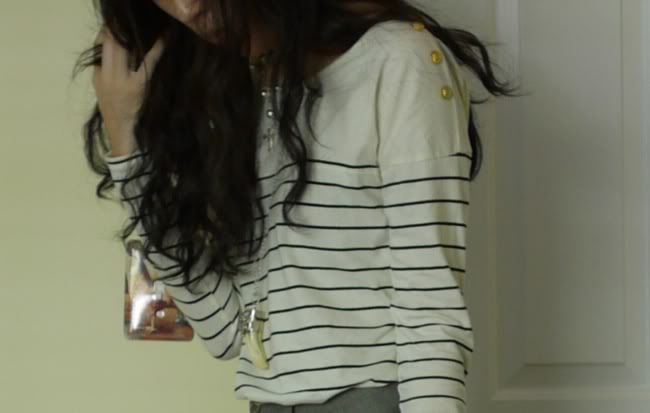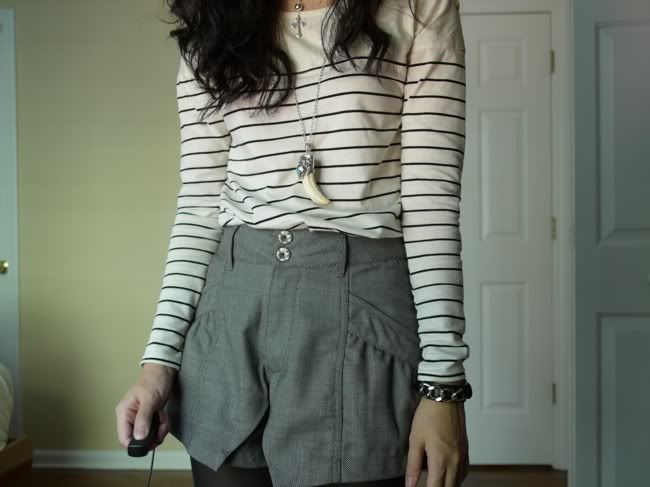 shirt

. Topshop.

shorts.

Diesel.

blazer.

Smythe.

oxfords.

H&M.