A g-chat snippet:
Rahul

: friday was so bootleg. our friend fell on his face adn busted his lip open and was bleeding everywhere
and we thought he had a concussion so we took him to the ER
it was a hot mess

me

: omgggggg

Rahul

: straight guys are so dumb

they really are, they are always doing extremely dangerous things for no good reason
Can't wait to see my bunny again. Check out
his blog
: it's design orientated since he's studying industrial design.
I'm really obsessed with these boots - actually with the Stella McCartney FW08 shoe collection. But finding a way to wear over the knee boots without appearing to be a lady of the night is more challenging than I thought. Attaching metal plates to the shoes are genius. I want to get mine engraved.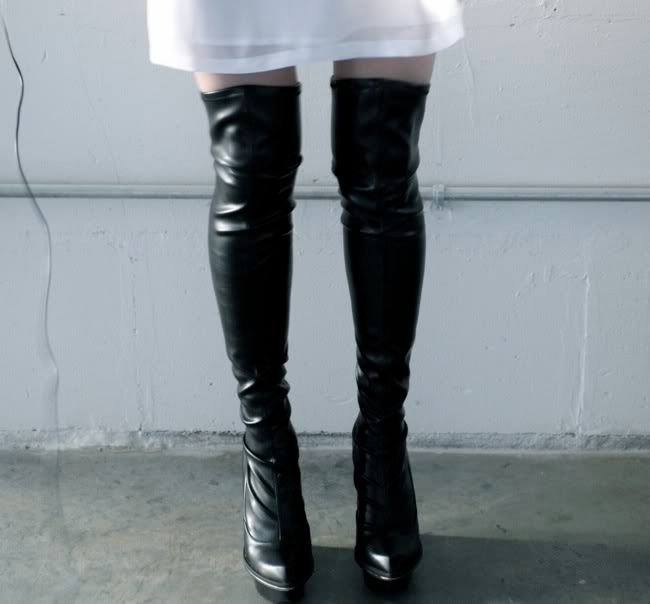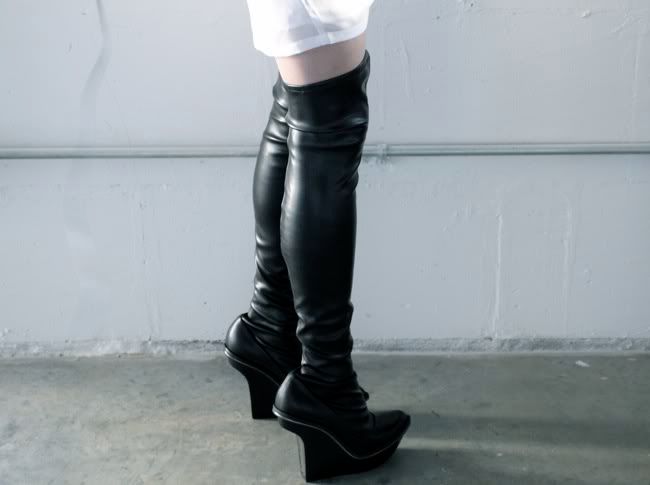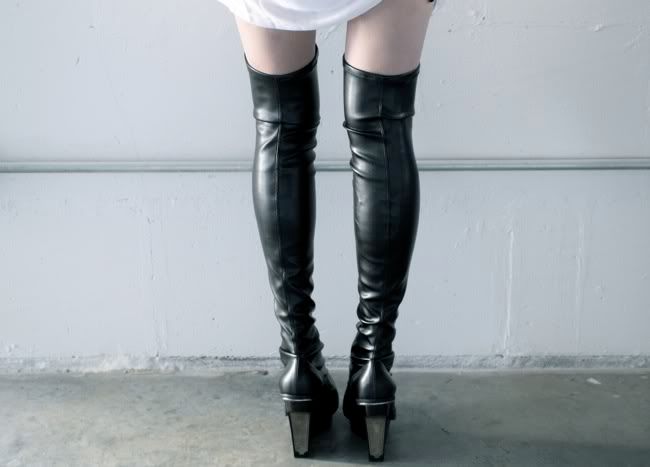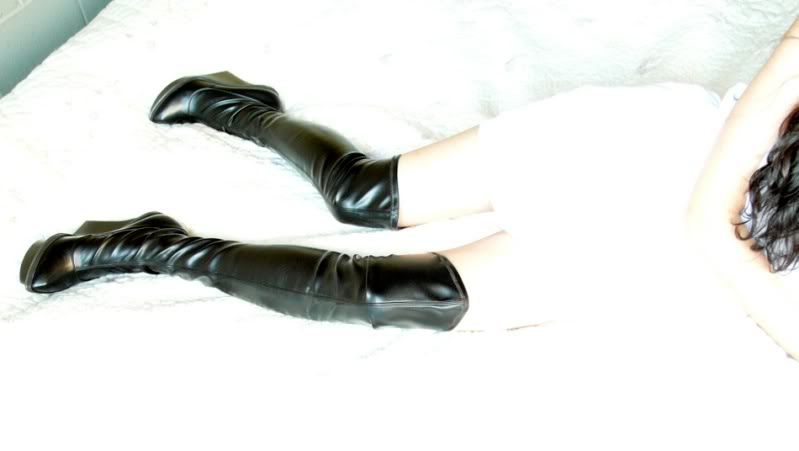 dress

. Shipley & Halmos for Uniqlo.

boots

. Stella McCartney.