Sorry about being a little M.I.A. lately. I had to take out some time to do some non-Internet activities. A few friends just came back into town. And then I went and watched "The Dark Knight" on IMAX. It was worth it, which is very rare for me to say. I hate spending money watching movies, especially when I feel like they will eventually be shown on television (where I can watch it for free).
But here's my promised Chanel nail polish post...
They came in a beautifully packaged box...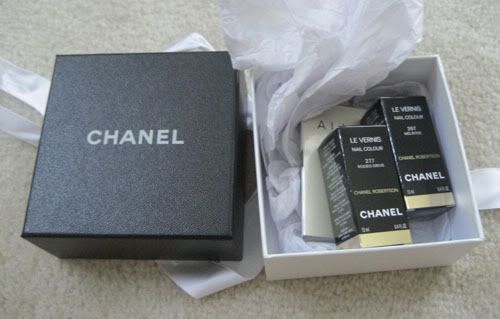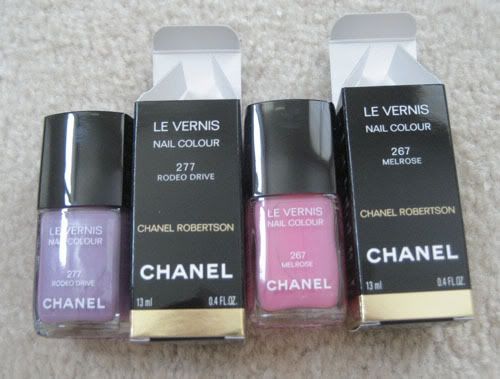 I know that you've seen how Rodeo Drive (purple) one looks like from my previous WIWT posts. It's an absolutely lovely lilac color. If you look at the bottle, it appears that it has a metallic color to it, but when you put it on, it doesn't. It's fantastically thick, too. I didn't have to put on a top coat on either of these.
But Melrose (pink) doesn't really sit well with me. I don't know why I got this because I'm not a huge fan of either pink or red hues on my nails. I should have gotten the yellow instead. But for those who love the Barbie, plastic-y sort of pink, then you're going to love Melrose. It's really thick as well.