I didn't do much this weekend, just slept in, ran errands, did laundry, and cleaned. You have no idea how happy I am to have tomorrow off. I'll probably spend the day watching television and finishing my Gunter Grass memoir.
Just something casual. Nothing too fancy. The necklace is actually one of those tacky hip belts circa early 00's. You know, the ones you clip from your front side to your backside, so it covers only half of your body? Nice to know that some of your youthful mistakes can be rectified.
P.S. I caved in my shopping ban and bought these adorable wedges from H&M. But no more. I swear.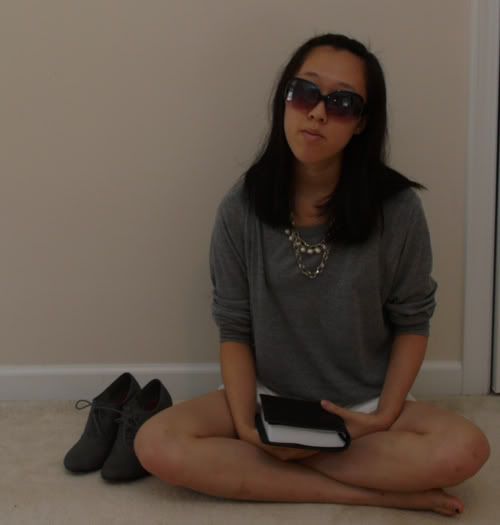 top.

American Apparel.

shorts.

Express.

shoes.

H&M.

necklace.

Bebe.