This post is way overdue. I got sucked into the gym culture and started to sleep normal people hours. It's like a new life, seriously. But more on that another time.
This was my first year attending Fashion's Night Out in Atlanta and the second year of its inception into this city's miniscule fashion culture. I started out the night at the Modern Luxury/The Atlantan pop-up shop in Atlantic Station. A collection of local boutiques came together in a large space where there were drinks, food, and a DJ. I saw a lot of mediocre things, but I did stumble upon a local newcomer,
Swell Caroline
. I'm currently into all things prep if you've noticed my Tumblr feed, and her jewelry fits right into the category. I'm a huge fan of the monogrammed charms, which would go perfectly with my new Ann Mashburn gingham shirts. And running at $26 for charm or $45 for the charm + bracelet, it's perfect for gift giving.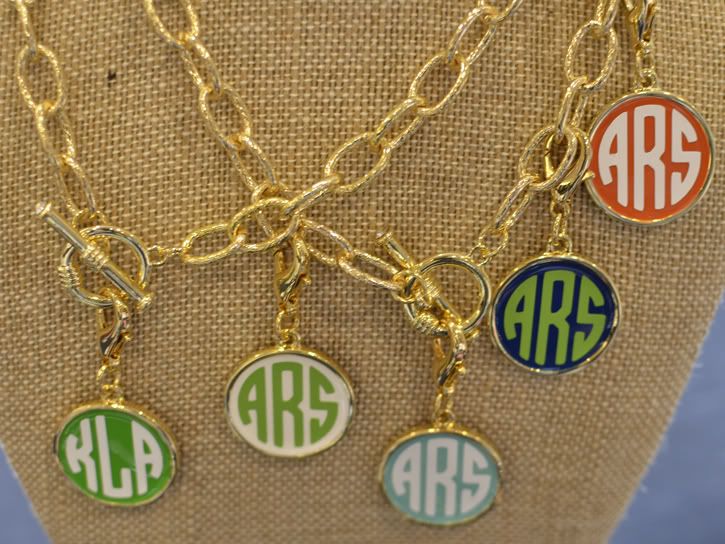 Afterwards, I headed to Phipps where I stopped at the Saks event (all the Chanel Les Blues nail polishes were sold out - didn't even get to see a swatch of it, plus there was a surly saleswoman working the counter who refused to sell me nail polish, like WTF?! Never shopping at Saks ever again!) where I took a fashion quiz before stopping at Jeffrey where I saw the Balenciaga sweater with the german shepherd print. Unfortunately (or fortunately) it wasn't in my size, so I went home empty handed.
Well, not exactly, as I indulged in a pair of Burberry Prorsum loafers before all the crazy happened. I tried on the creeper wedges, and they run super narrow. (And this is coming from someone who has seriously unnaturally narrow feet.) The loafers are pretty narrow, too, but I love how they elongate my legs. I can create the illusion that I'm 5'8! The only down side is that if you're walking on marble, the soles make a squishy sound that may occasionally sound like you're having gastrointestinal issues.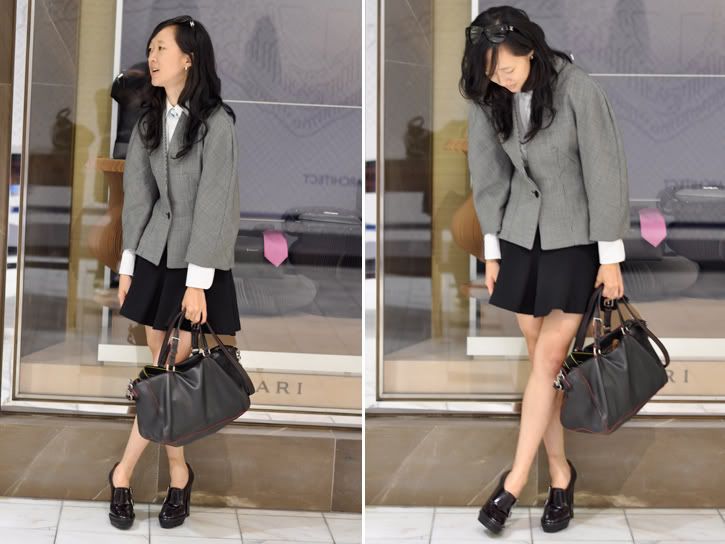 Wearing: Stella McCartney jacket, Uniqlo button down, Zara skirt, Burberry Prorsum loafers, Celine boston bag
twitter | tumblr | formspring
|