Last Friday, Lillums and I met up at
Verde Tacqueria
for some much needed after-work drinks. (We also needed to celebrate my last day, although technically my last day was Monday.) We maneuvered our way through the sea of Milly and Lily Pulitzer dresses (barf) to find a table near the bathrooms. The smell of an old rag permeated our entire dinner, but by the time we sat down, I was too drunk to care.
The tacos are what you would expect a southern boy to conjure up in his dorm room. Inside a soft shell taco, you can opt for Old South pickin's like barbecue pork, short rib, and buffalo chicken. They also offer a bland variety of the typical Tex-Mex sides like refried beans and rice at an extra cost.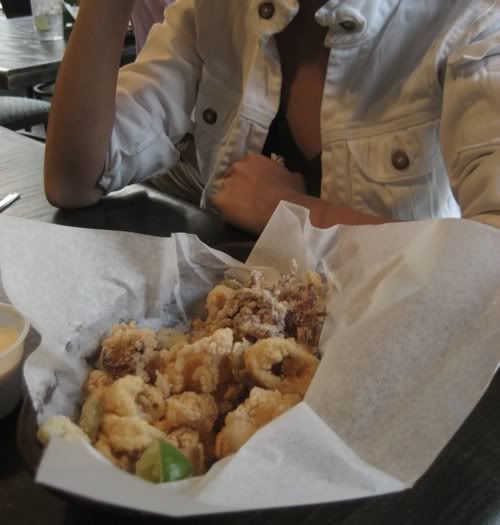 After finishing our too salty calamari out of sheer hunger, I dug into my pulled pork taco, while Lillie polished off her grilled fish in a matter of seconds. I suppose I should mention that instead of guacamole and salsa, I had coleslaw in my taco. I like coleslaw, but I could easily see how it's a problem with other people. Because other than the fact that it was wrapped inside a tortilla, my meal wasn't different from going to a BBQ joint.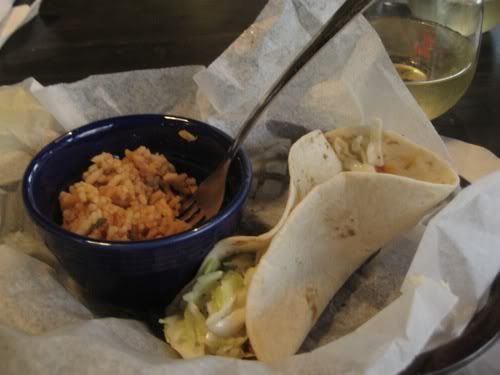 All in all, not the best I've ever eaten. And the bartenders were assholes. Thanks for gypping me of my full glass of wine, asshole.