A few household issues have been plaguing my life. I'm still settling into my new place - now that all my furniture has arrived - and am planning an apartment warming party in October. In the meantime, I've discovered the joys of rock band, had a box of clothes stolen, and acquired some excellent jewelry that would make Lillie's mother proud (Virgin Mary, anyone?).
I saw this hottie this morning, but
I have no idea what site I grabbed the photo
. If you know, let me know, so I can give the proper credits.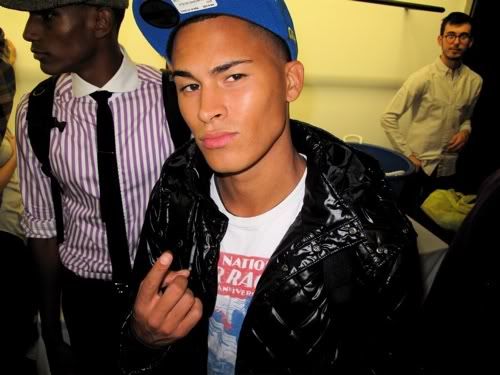 source: facehunter