I'm loving the weekend weather lately. Saturdays with a sunny forecast are best for brunches with the best friend and then spending the rest of the day lounging at a cafe with a good book. I'm slowly making my way through D.H. Lawrence's "Lady Chatterley's Lover," upon recommendation by one of my favorite literary demons (Tom). There's so much that's good about it, but I can't help focusing on how much I hate euphemisms for certain reproductive organs that belong to a man - words like
length
,
member
, etc. I also spend a lot of time trying to hide the cover of the book because it's got a painting of the back of a naked lady, lounging on a fainting couch. Yeah, it was a lot of fun trying to ignore the curious glances while riding the 4 (which was making local stops for the weekend, as reiterated by the voice on the crackling PA) last weekend (in NYC for those who didn't get the reference).
I keep having strange run-ins with authority while intoxicated. The last time it was firemen; this time it was a police officer, who asked me with flabbergast why I scaled a chain link fence when I could have just opened the gate. There's only one thing to do in such situations: shrug.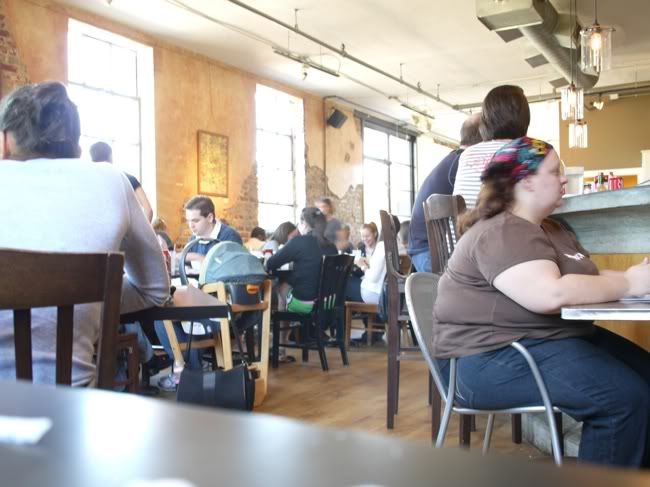 The Highland Bakery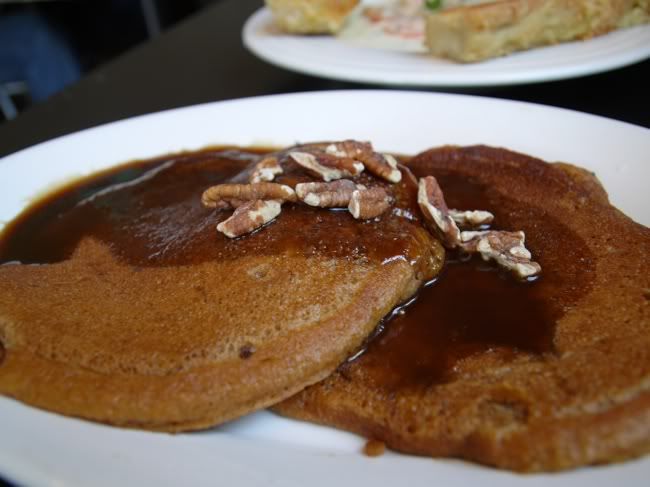 Sweet Potato Pancakes


Shrimp & Grits with Jalapeno Focaccia Bread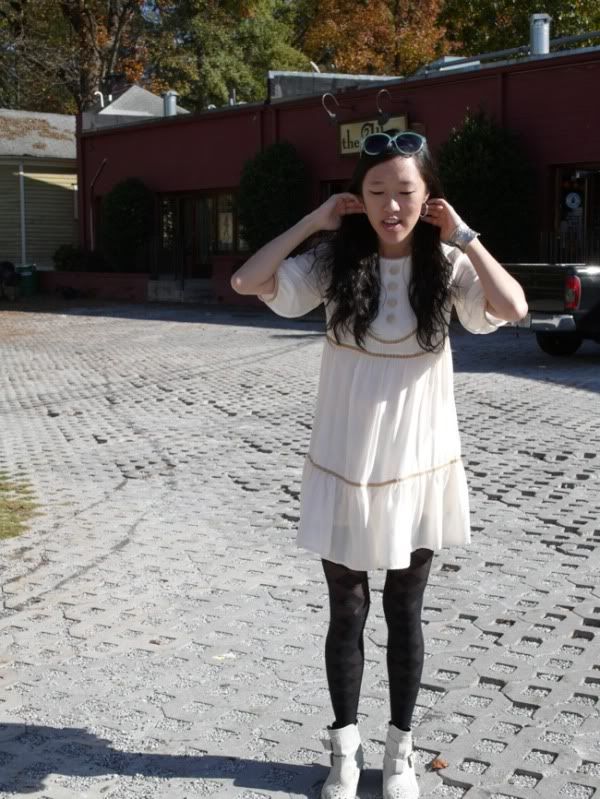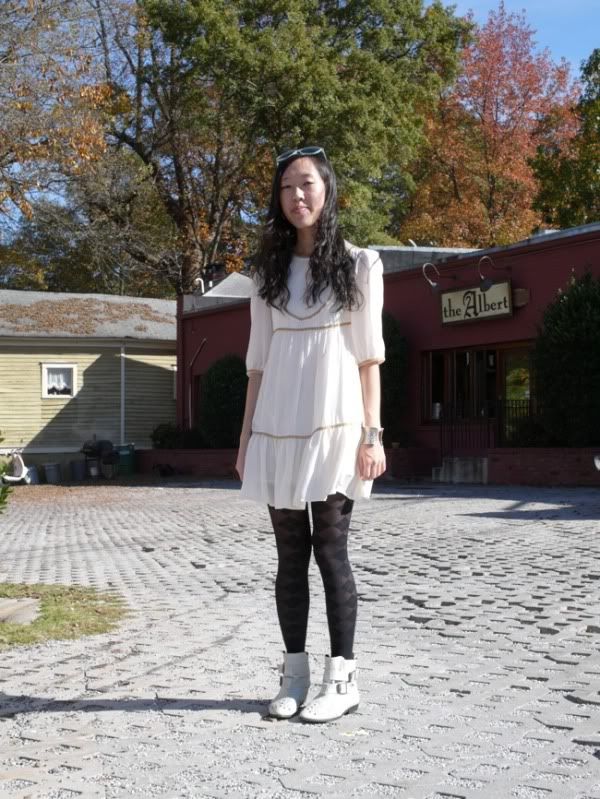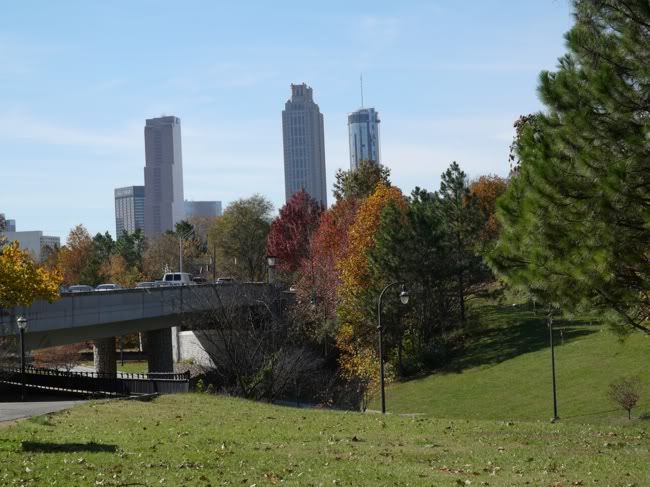 dress.

Erin Fetherston for Target.

jacket.

Topshop.

shoes.

Topshop.