I have the worst luck with umbrellas. When I was in England, I lost a total of 4 umbrellas. Well, lost 3 and broke 1. I've given up on keeping an umbrella for more than 3 months.
P.S. I have five invitations for
Phiary
. Leave me a message with your email address if you want me to send you one.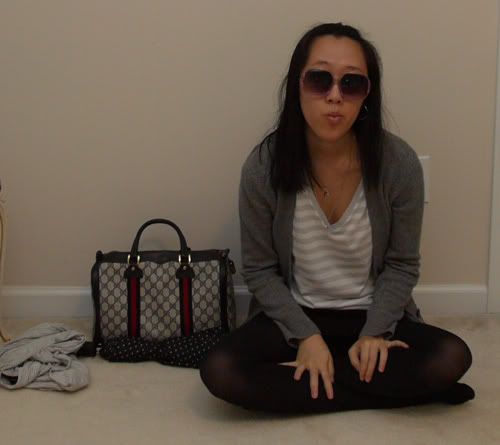 shirt.

Club Monaco.

skirt.

American Apparel.

sweater.

Uniqlo.

tights.

Korea.

bag.

Gucci.

scarf.

Alexander Wang.