I have no excuse for being such a flaky blogger. I promise to come back with more WIWT posts and more fashion analysis. I'm kinda on a self-imposed social probation (on top of a shopping ban - I'm turning into a hermit) so I haven't really done much besides work on my top secret project.
Here are my two favorite lines from NY Fashion Week. No one else found these two to be that exciting, which means one of the following:
- I have bad taste.
- These lines are too weird.
- These lines are too safe.
- ...once again, I have bad taste.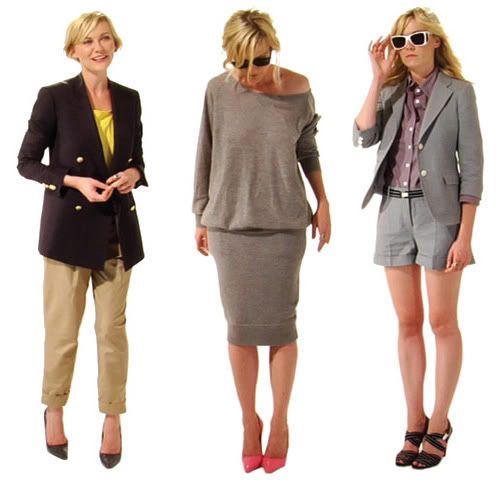 I'm such a huge fan of Kirsten Dunst, and I really thought she's such a fitting child for
Boy by Band of Outsiders
. This line is rather safe and maybe a bit too wearable. But there's really nothing I love more than menswear on women. Pantsuits, shortsuits, ties, blazers, bowties... I really love the dress in the middle. It looks so soft and comfy and so femme fatale at the same time.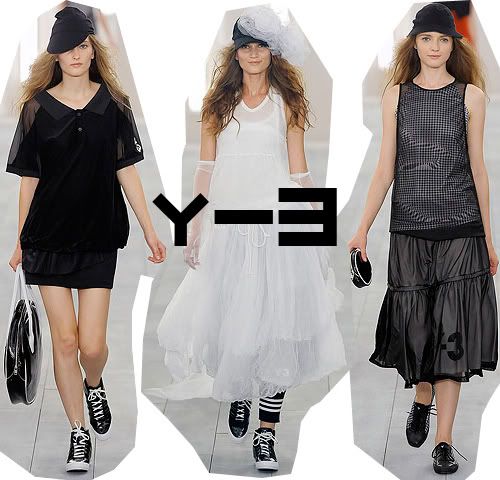 I'm always a huge, huge, HUGE fan of Yohji Yamamoto's anything. The man has a touch of brilliance that simply cannot be duplicated. I mean, who would have ever thought that sporty flapper was ever possible (far left)? Everything he makes for Y-3 has the potential to work from the office to a walk in the park with the dogs. I love the whimsical white skirt in the center and those little hats are TOO MUCH!