She was there for me through thick and thin. In a moment of crisis, I could depend on her to take me as far away as possible. We endured a speeding ticket, a red light ticket, and an illegal U-turn. We traveled through the highways of five states, and each time she got me to my destination safely and on time. This was just one trip too many.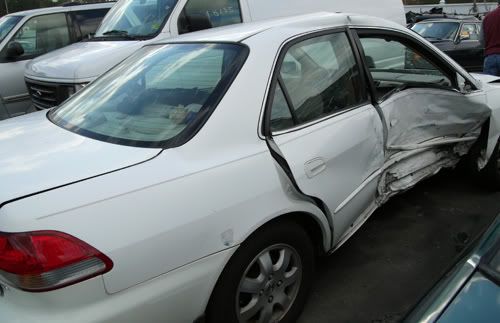 R.I.P.
Virgin
2002-2008




Now I'm left with nothing but old cards
and a bunch of pictures on the wall
R-I-P tattoos nigga, just to show you that we real
But I still can't believe that your dead fool, and how you got killed
- "Goodbye to My Homies" Master P

Still on Vicodin. Regular programming to resume later this week.