Fifi and I had a craving for fish and chips over the weekend, so we went over to this restaurant near the airport called
Manchester Arms
. I got lost so many times on the way there. I actually got tempted to turn around and go back home. But I'm glad I didn't because the fish and chips were TO DIE FOR. The batter was perfect, and the fish literally melted in my mouth.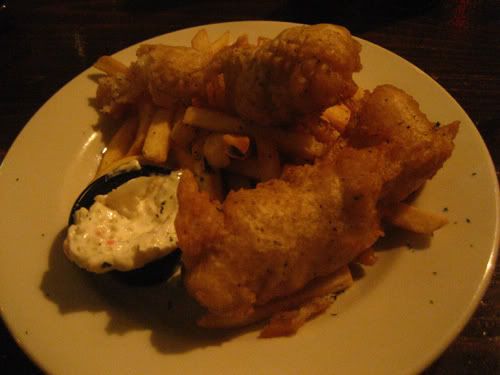 We actually started with the calamari. I washed it down with glasses of Stella. They had a lot of ales on the menu, as well as a few of their own touches like mixtures of Guinness and ale. I'm not too keen on mixing my beers. (Plus, it gets you drunk faster.)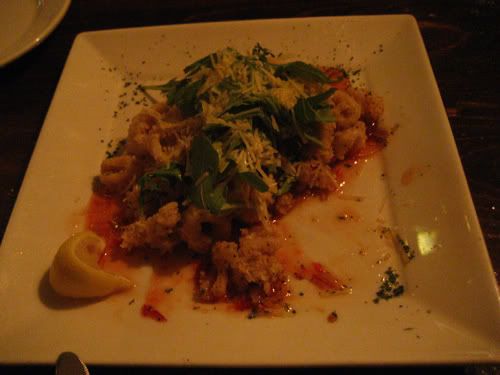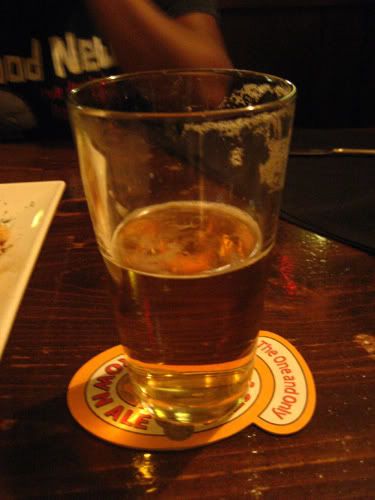 We also ran into our old nemesis, Brown Sauce. Can anyone please tell us why it's called Brown Sauce? We think that it tastes like a mixture of BBQ sauce and ketchup, so it should be called Ketch-B-Q. It sounds catchier than just "Brown Sauce."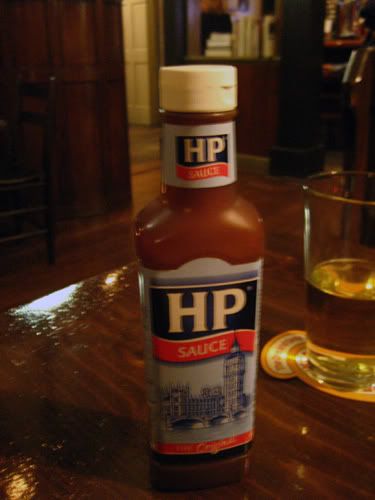 Afterwards, we went to this place that was a bar/cafe/ice cream parlor all in one. Talk about multi-tasking. They had one of the fake fireplaces. Those things should also emanate heat, otherwise it's pointless, isn't it? The bar looked like something
the crew from Fresh
would hang out in after a hard day's work flying the European skies.