Soooooo, I didn't take a single photo when I was in NYC. Not even on my phone. Speaking of camera phones, the docents/guards/Nazis at the McQueen exhibit at the Metropolitan are super hardcore. This tourist took a photo on her iPhone, and they called her over and made her erase it. Also, this little kid walked in front of me when I was at Laguardia and threw up what appeared to be chocolate milkshake in my path.
I stopped by the
Isabel Marant
boutique in Soho minutes before I had to leave for the airport. I treated myself to this skirt and probably would've been coaxed into purchasing more if the blonde salesgirl didn't have permanent
stankface
on top of a surly attitude. Just because you work at a popular boutique doesn't give you free license to be an unpleasant pseudo-elitist even if there was an irritating family with an unruly small child running around the store. (Not my child. If I ever have children, they are not allowed to accompany me on my shopping excursions. That is Mommy-time.) If you want to get friendly service, go to the black salesgirl with natural hair. She is really great.
Also, if you want to see what my face looks like when it's 90+ degrees with the sun glaring in my face, head over to
Meredith's blog
, where you can see photos from food truck Thursdays in Midtown.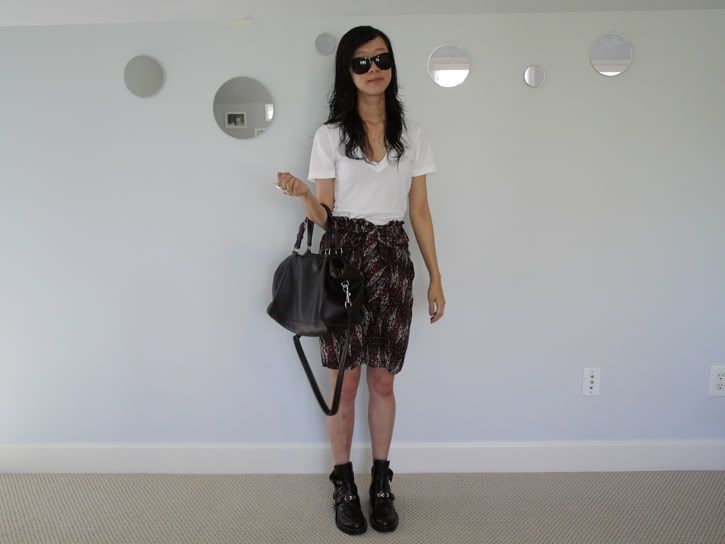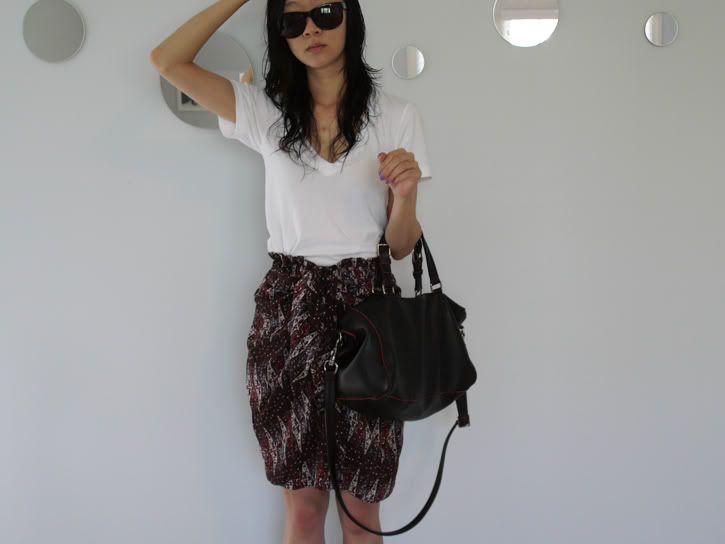 t-shirt. American Apparel
skirt. Etoile Isabel Marant
shoes. Balenciaga cut out boots
sunglasses. Chanel
bag. Celine