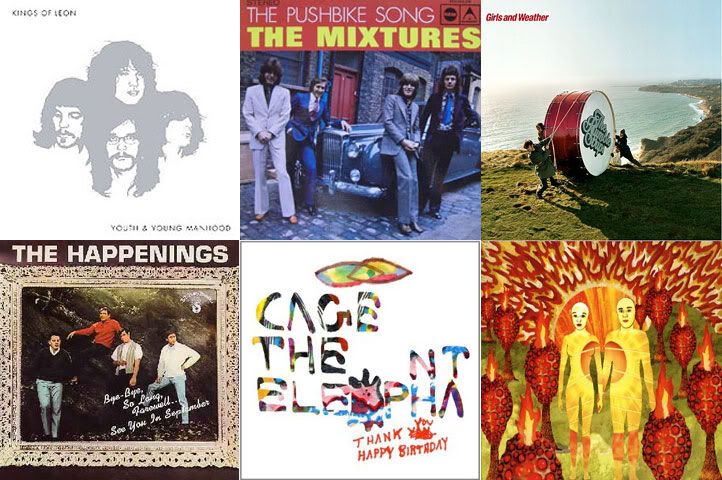 As the summer draws to a slow close, it's time to say goodbye to backyard patio parties, skimpy bathing suits with cut-off shorts, and watermelon seed games. Sticky, humid weather is replaced by a cooler breeze, and all the things left on your summer list have to be put away for next year. The fun, light vibe of easy living is replaced with a softer, mellow tune that holds a tinge of longing. The end of a summer fling? An unrequited love? Regret for a vacation not taken (or mis-taken)? Box them up with your flimsy tanks because fall is coming.
PLAYLIST: End of Summer on Spotify
1. Wouldn't It Be Nice - The Beach Boys
2. California Waiting - Kings of Leon
3. In the Summertime - Mungo Jerry
4.Oslo in the Summertime - Of Montreal
5. Push Bike Song - The Mixtures
6. Island in the Sun - Weezer
7. California Soul (Diplo Remix) - Marlena Shaw
8. Aberdeen - Cage the Elephant
9. Go All the Way - Raspberries
10. Will Do (Switch Remix) - TV on the Radio
11. Alarm Clock - The Rumble Strips
12. Everyday - Buddy Holly
13. Piledriver Waltz - Alex Turner
14. Brandy (You're A Fine Girl) - Looking Glass
15. Blame It on September - Allstar Weekend
16.Ramblin' Man - The Allman Brothers Band
17. See You In September - The Happenings
18. Unrequited Love - Lykke Li
Please leave a comment below if you would like an invite to
Spotify
.
twitter | tumblr | formspring
|