Yesterday, I met up with
Jinah
for lunch at Decatur's new urban, casual Italian joint,
No. 246
. I have a secret obsession with
restaurants that use numbers
for names, and I got more excited about 246 when I saw that they used my favorite colors to decorate: black, white, and shades of grey.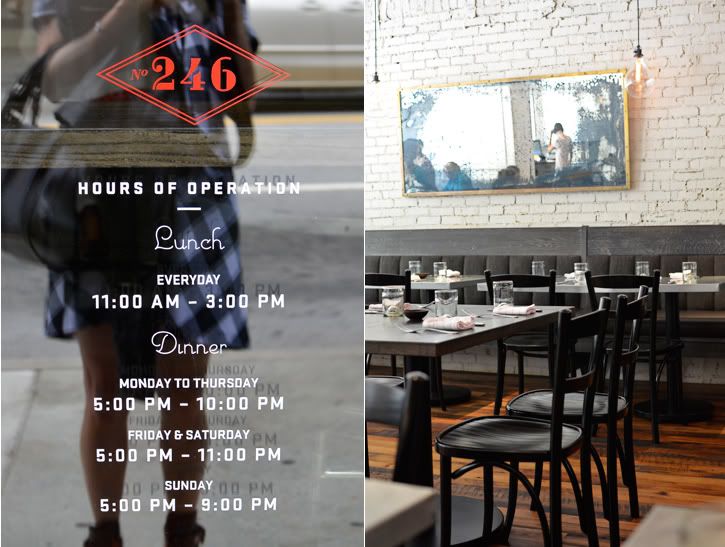 I convinced J. to order drinks with me, after feeling frazzled by an incident involving a homeless man while I was parking my car. (As I was digging for change, this guy came up to my car and started BANGING on my car window asking for money. WTF. That's not going to make me sympathetic to your plight.) I had the bellini while she ordered the Pimm's cup, which was amazingly refreshing. It's going to be my new go-to drink while we ride out the end of ATL's crazy hot summer.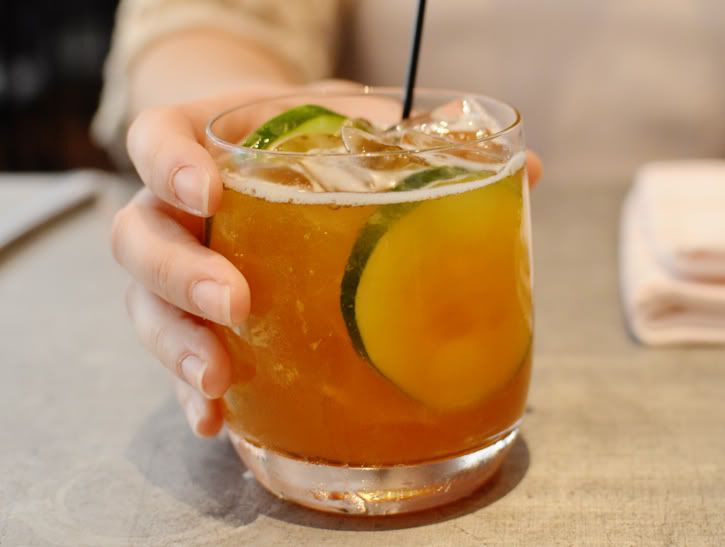 While Jinah ordered a massive sandwich, I had the tagliatelle pasta. It was in a simple oil based sauce with mussels. A bit on the salty side, but enjoyable nonetheless. We also shared an order of toast with ricotta, eggplant, and meatball toppings (as seen in the shot glasses). All in all, a great lunch but not one for the everyday as our bill came to $46 including tip. Midday balling is fun until the alcohol wears off.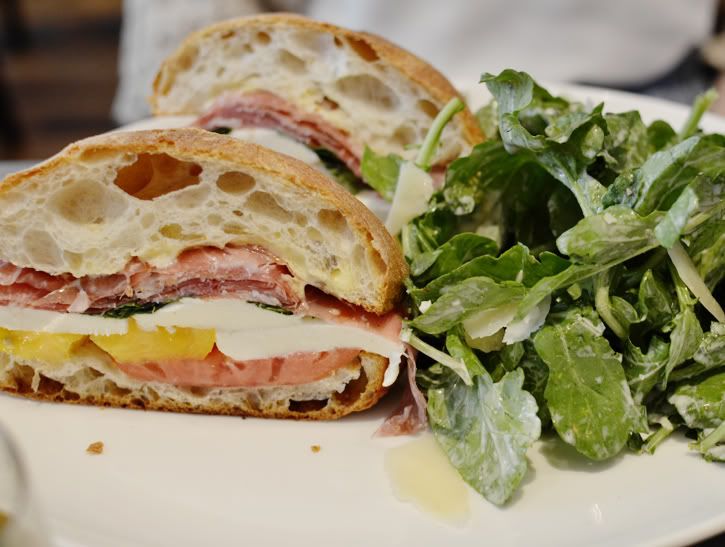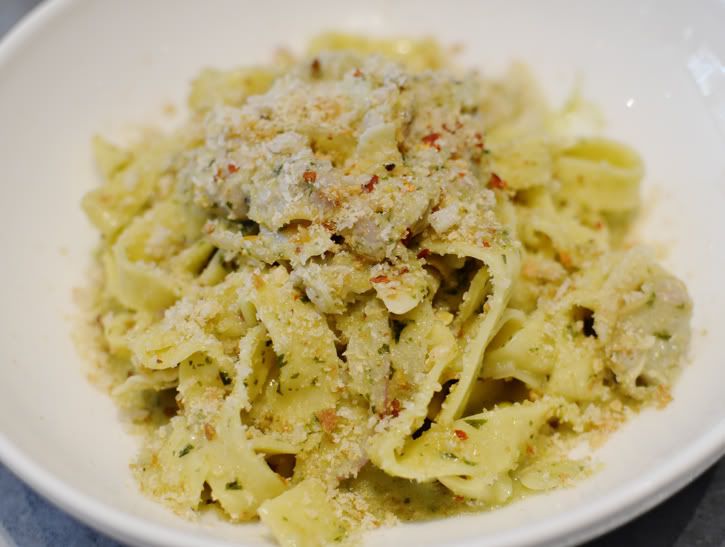 twitter | tumblr | formspring
|