When I like something, I get obsessed with it. During my first year of college, I fell in love with Reese's breakfast cereal (which is sooooo bad for you because it's got 3242384 grams of sugar in a bowl) and ate it everyday for two months. This was also around the time when I decided to learn the lyrics to
M-Flo's "Miss You"
even though I didn't know a lick of Japanese. My roommate would come into the room and be like, "AGAIN?!" I wonder how she put up with me.
Right now, the obsession is the
Floral Lace Fit and Flare dress from Free People
. I picked it up at the Free People Atlanta opening and haven't taken it off since. It's the perfect dress to jazz up with jewelry and my Sam Edelman Pax boots (which I also never take off). There are a few other elements to this dress that make it a keeper: buffet-ready with its empire waist line, tulle detailing for the princess in all of us, and burnout floral lace that's sorta vampy (Halloween is a-coming). I'm tempted to order it in the pearl gray, too.
In the meantime, DJ, play that music louder, お願い!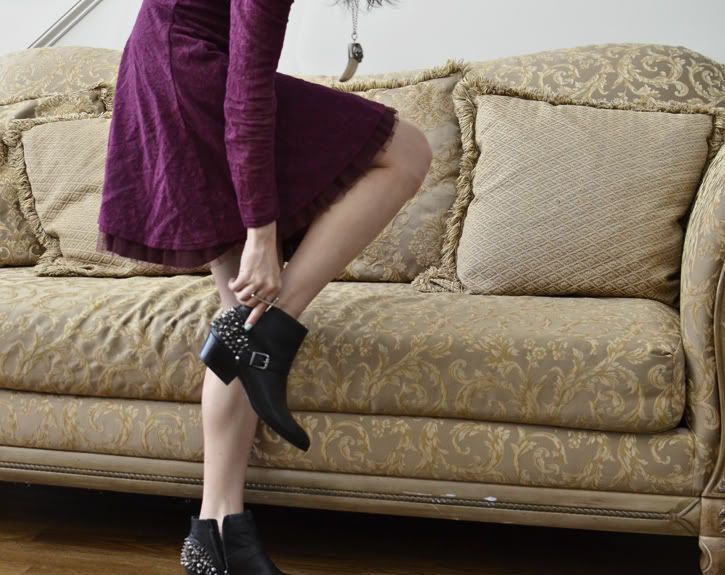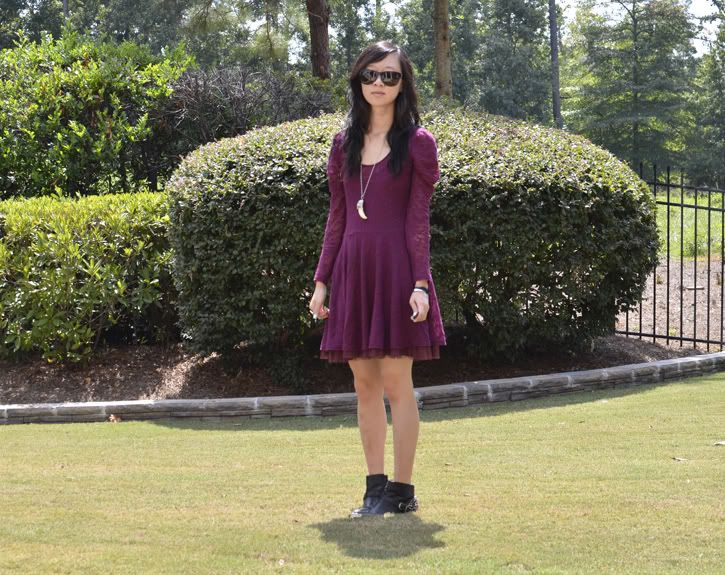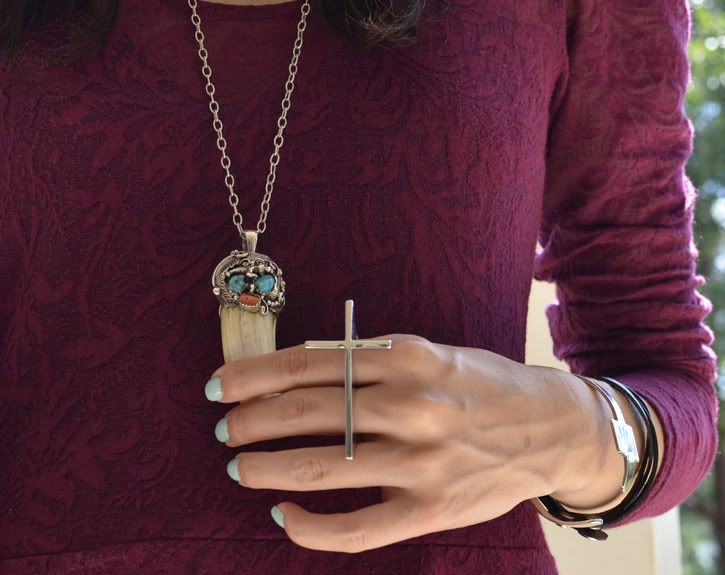 Wearing:
Floral Lace Fit and Flare dress
by Free People, Sam Edelman Pax boots, misc jewelry from my personal treasure chest
twitter | tumblr | formspring
|