Waking up at 4am in hopes of being able to purchase a 42" flat screen TV for $200 calls for some serious planning. You want an outfit you can throw on with eye boogers still in your eyelashes, yet comfortable enough to take on a middle aged woman in a tug of war for the doorbuster cashmere sweater. While most of my Black Friday shopping this year entails sitting in front of a computer at midnight and clicking like a neurotic on an upper, here's what I plan on wearing to the outlets later today.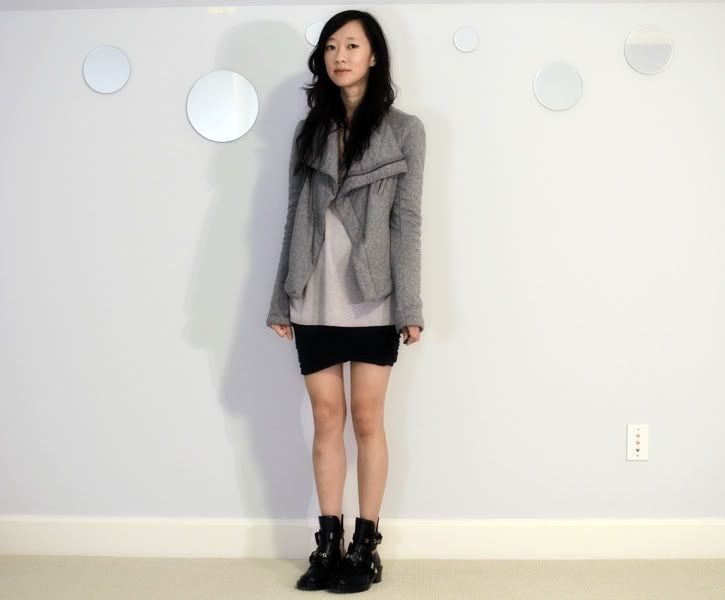 T by Alexander Wang tee
- super soft and slouchy that you can wear it to bed.
T by Alexander Wang ruched skirt
- comfortable and fitted so you'll be able to snag the offhand hottie who was dragged out to the malls by his mom to carry shopping bags
Balenciaga cut out boots (
similar here
) - to protect foot tramplers and also as a potential weapon if needed
BCBG jersey jacket (
similar here
) - warm with pockets for your phone and cards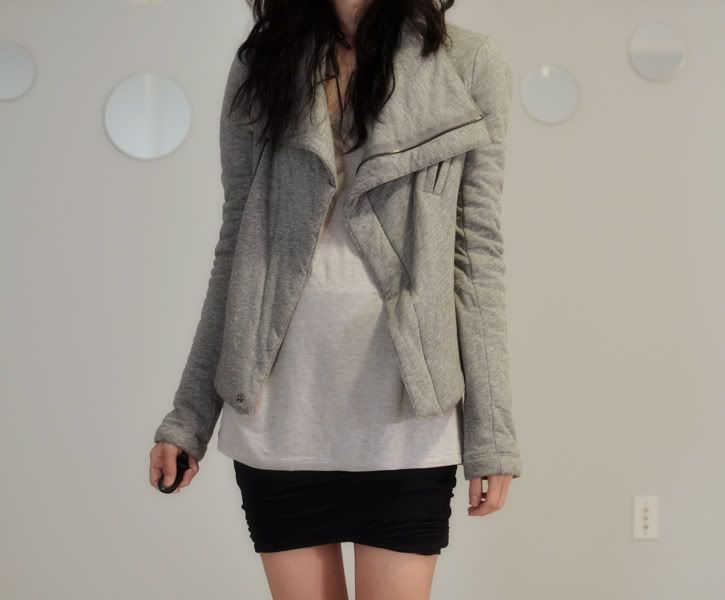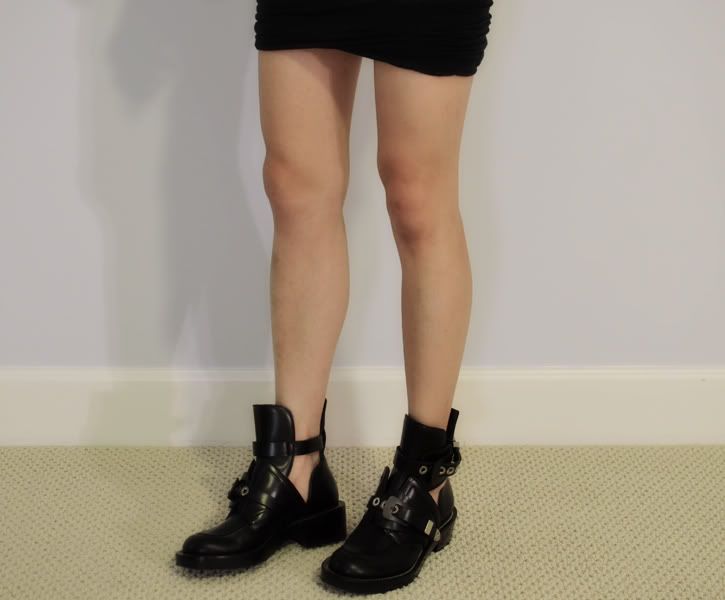 Notice that I don't have a bag. Why? Because you need both of your hands - one to battle and one to snatch. Also, be prepared to run. You never know who else might be as crazy as you.