Every now and then, I am absolutely floored by a street style picture of a man. It happens maybe once every six months or so. (Yes, I am that picky.)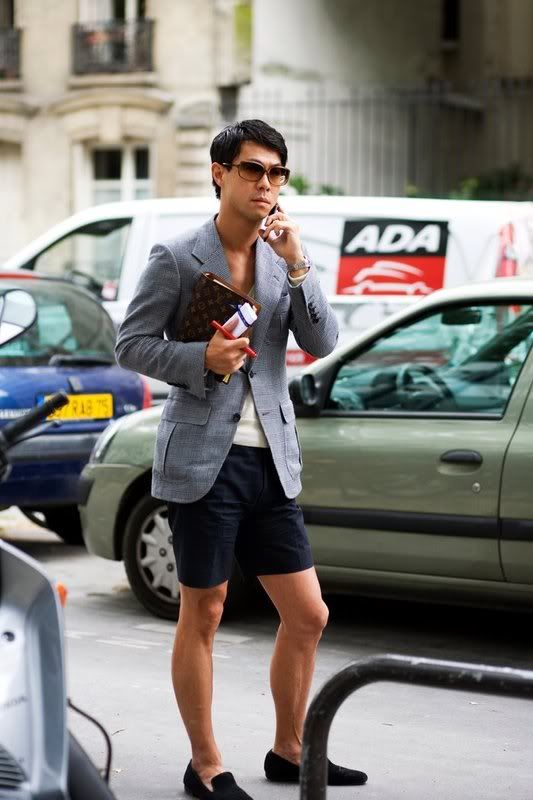 When I saw this man on
The Sartorialist
today, my mouth literally hung open. He looks absolutely perfect. I love it all. The shorts, the jacket, the shoes, the sunglasses, even that Louis Vuitton planner (I HATE Louis Vuitton monograms). I want it all. God, why can't men who look like this not be gay or not be an asshole?
On days like this, I am reminded of the fact
the world is not fair
.
source: The Sartorialist