For some reason, traveling always = struggles for me. Had to fight jet lag this morning. Managed to finally roll out of bed around 10AM with the help of a very strong cappuccino. The late start to the day meant that we didn't get to do much. Just went to the Catacombes (damp, musty smells & dripping ceilings plus skulls didn't sit too well in the morning) and then hit the Virgin Megastore (for French rap CDs) before coming back home to eat take-out chinois/drink a big ass bottle of white wine/stuff my face with macaroons.
Going to Colette tomorrow as well as some other shopping joints. We shall see what I can scrounge...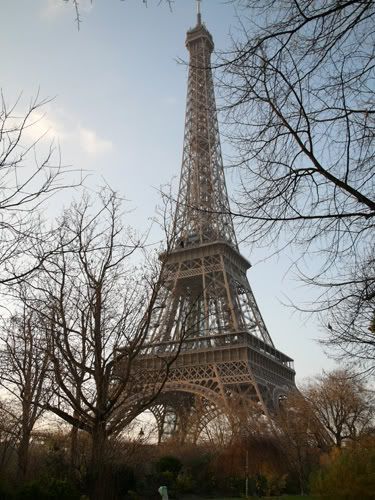 She lights up blue at night and sparkles every hour for 10 minutes.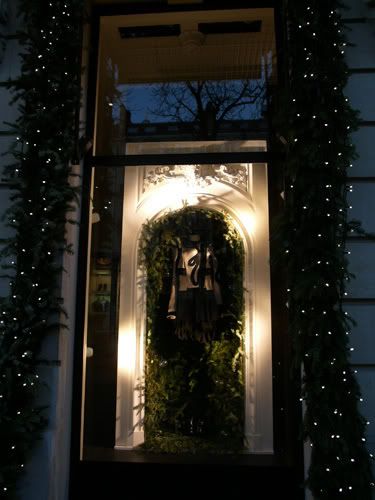 Givenchy store front window. Closed on Sundays.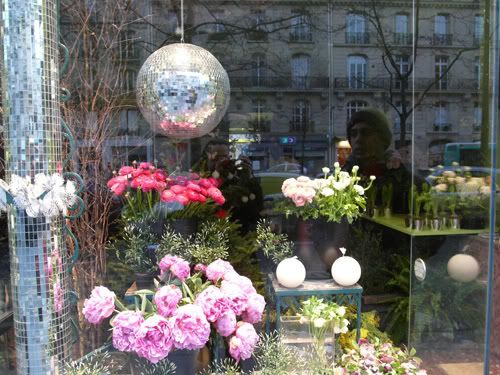 Display for a flower shop.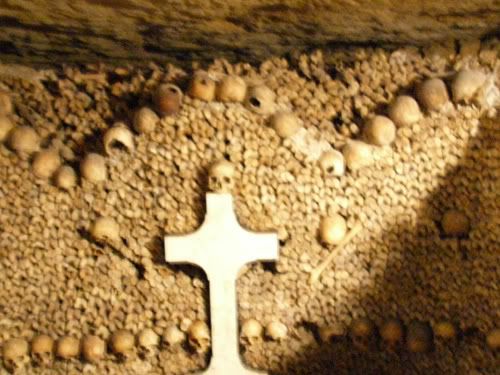 Best shot I could get in the Catacombes without flash. There was a man following me the entire time so I couldn't even sneak in a flash shot.