Why is it called Black Friday? I thought it was because everyone starts shopping at the ass crack of dawn (most start waiting in line by 8pm or so), but Wikipedia tells me that it's referring to the heavy traffic
"in comparison to the extremely stressful and chaotic experience of Black Tuesday."
. That would have been my second guess.
I skipped the crowds and took advantage of the sale on
Oak NYC
, which finally arrived Friday. I finally got my hands on Surface to Air's three-finger ring, which I first spotted exactly a year ago.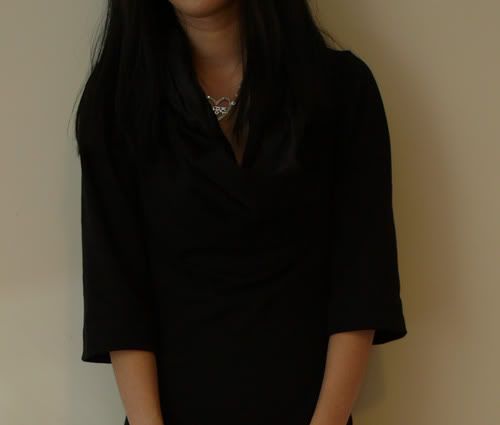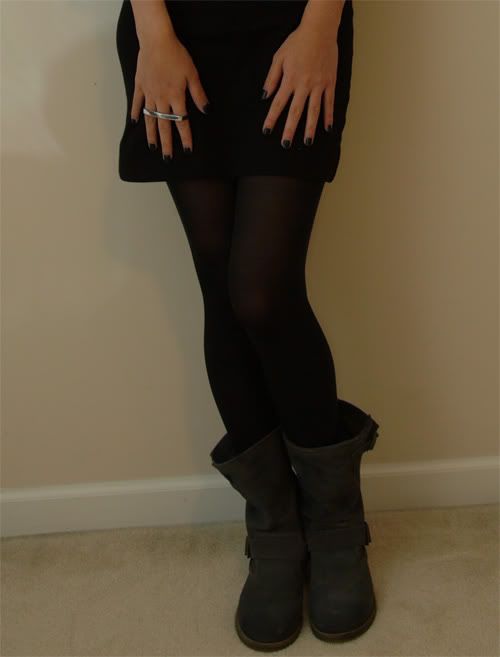 dress. complex geometries.

boots.

jeffrey campbell.

ring.

surface to air.