I wish I had a funny story to tell about my weekend, but I spent most of it watching and sobbing to
Reality Bites
, starring Winona Ryder (pre-sticky Saks situation) and Ethan Hawke (pre-heroin skinny). That movie is so brilliant in so many ways. Could you ever imagine Jeanane Garafalo ever working at the Gap? Yeah, me neither.
Also, go ahead and find out if you're a
high functioning alcoholic
. Apparently, certain career fields yield more HFAs than others - mine, in particular. harhar. Explains the stench on my coworker's breath after lunch.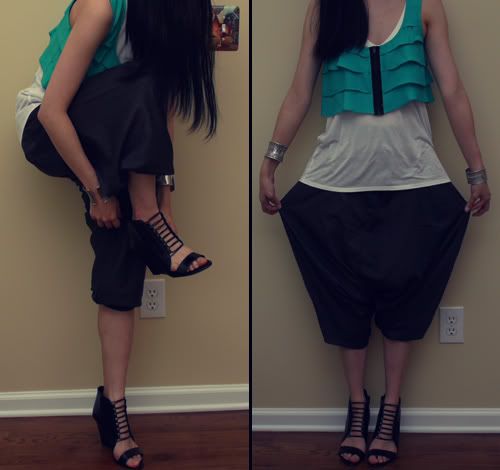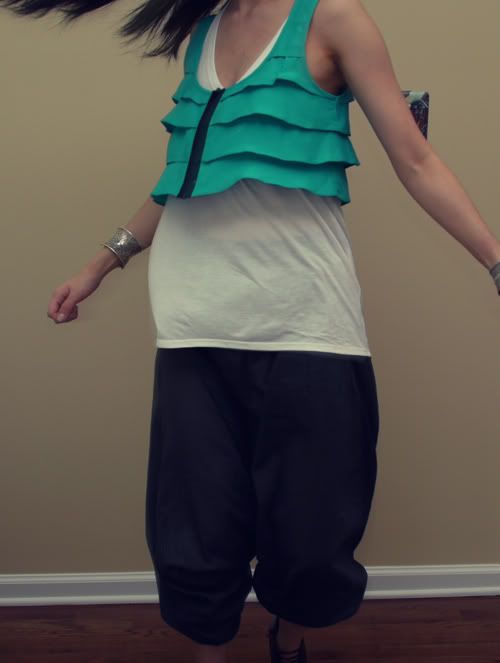 crop top.
Topshop.
white tank.
T by A. Wang.
pants.
MMM6.
shoes.
Aldo.