During my first semester of college, I ran out of bras + panties at the most inopportune time: in the middle of finals week. By the time I got downstairs of my dorm to run the laundry, I realized that everyone else in my 10 floor building decided to wash their clothes at the exact same time. Desperate times called for desperate measures. I dug through my wardrobe and wore swimsuits for the rest of the week.
So when I saw the swimsuit in the Alexander McQueen for Target collection, I knew that I was going to have to find a way to get more use out of it than just at the beach.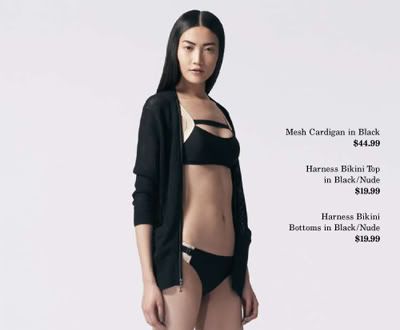 I came up with two options.
This sheer lace dress by With Hearts in My Eyes from Bona Drag. It would take a lot of balls to walk down the street wearing just the bathing suit underneath. But if that's too much, you could always wear leggings or tights underneath. It could also double up as a cover up on the beach.

For the faint of heart (or less daring), having the top peek out from underneath this Alexander Wang tank would be great, too. Just enough sexy and just enough cover up to avoid sheer horror running into your dad's golf partner at the grocery store.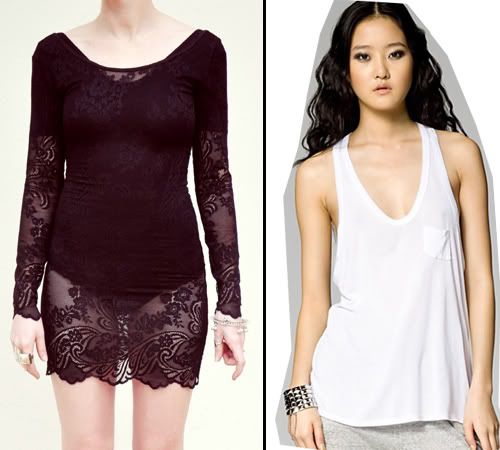 credits: nitrolicious, bona drag, eluxury