Apologies for the past few days. I contracted a fever from our erratic weather and collapsed into bed for two whole days. During my Nyquil induced hallucination, I spent a good portion of my dream time as an Irish girl named Sinead who was running from the British during the Irish revolution. My friends Damien, Paddy, and Mihael (sp?) accompanied me through the rolling, green hills of Ireland. I can't say that I wasn't slightly disappointed when I woke up to be in a house in suburbia.
That's probably my first memorable dream of '09. What's yours?
(I loveeeeee trying to interpret other people's dreams. If you leave your dream description here, I promise I will give you my interpretation!!)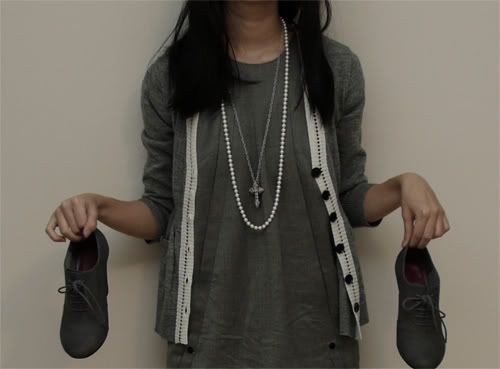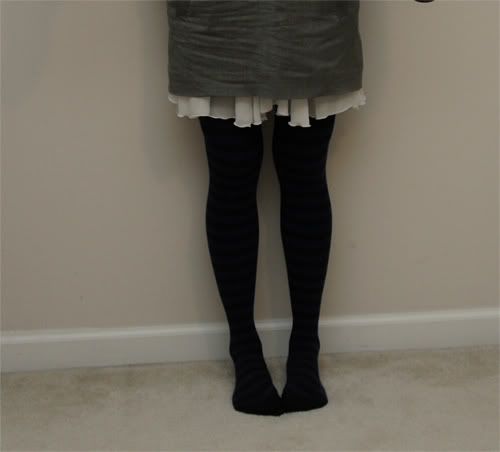 white dress.Korean street market. grey dress. Alexander Wang.

sweater.

H&M.

striped tights.

Sonia Rykiel.

shoes.

H&M.