I hope everyone had a good Chinese New Year. I don't celebrate the holiday, but I did have a lot of fun
looking up my horoscope
for 2009. I'm an Ox myself (and so is President Obama), so hopefully this will be a good year. (Because 2008 was a STRUGGLE.)
I met up with the girls from
Asian Cajuns
on Sunday for brunch. They are super, super sweet, and you should definitely read their blog if you haven't already. (Also, this may be your one and only chance to see what my face looks like... without the sunglasses.) We had a nice discussion about fellow bloggers (we mostly said nice things - don't worry) and fashion in the ATL.
I love playing Supermarket Sweep, although I mostly play it at Target's One Spot. But if my fairy godmother were to grant my Supermarket Sweep wishes at
Net-A-Porter
, this is what my cart might look like...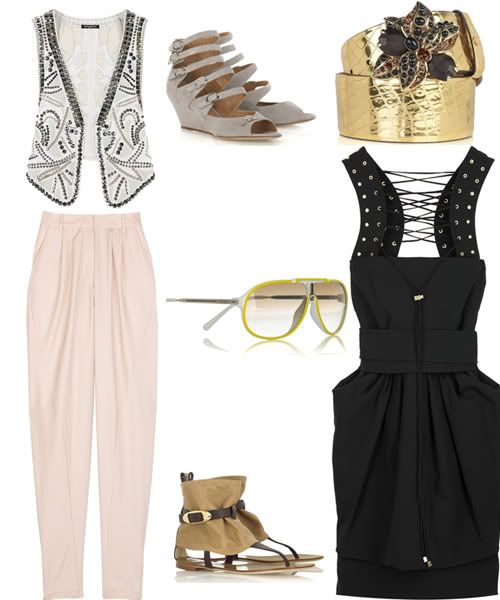 Clockwise from top: Balmain Leather Vest, Chloe Suede Wedges, Roberto Cavalli belt, Preen 'Cordula' lace-up dress, Giuseppe Zanotti sandals, Carrera Jet Avaiator Sunglasses, Preen Tailored Pants

Total: $11,495