While all the construction was going on, I had a MAJOR score on e-bay. By some stroke of luck, I stumbled upon this piece by
Katayone Adeli
going for $9.99 (plus shipping)... except from the pictures, I couldn't really tell what it was. The thumbnail size photo (single photo) made it seem like the sleeves were fringed and droopy, which immediately made me think of this Topshop piece that's been eluding both me and eeps.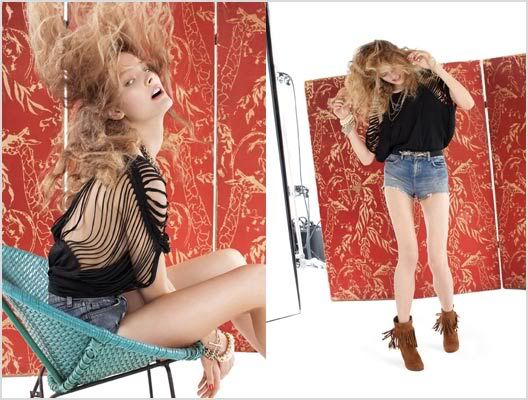 But who could say? I could be 500% off the marker, and the top could be a really bad drag concept conceived by RuPaul's evil clone,
Miss J
. Then I figured since it was $10, I could always donate it or pass it on if it didn't work out. When the package arrived nearly a week later, I hesitated a moment before opening the package, knowing that if this wasn't a good alternative to the Topshop one, I would be haunted for the rest of my life.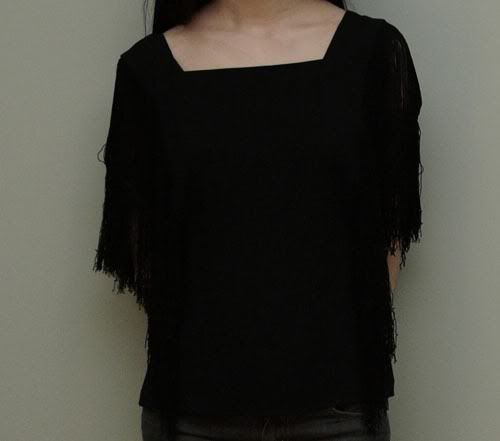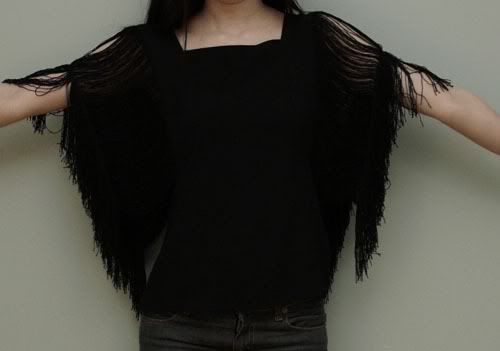 Wha-bam! This doesn't mean that I still don't dream about that Topshop top, though. Seriously, has anyone seen that top in real life?!?!?!