On my last day in Japan, I went to Harajuku/Omotesando for some last minute shopping and people watching. Despite the fact that the two districts each has its own subway station, the distance between the two is about less than a mile's walk. On a long stretch of road, trees dot the spaces between major designer houses and fanciful cafes. Anything and everything you could ever dream of is here. Chanel sits next to Martin Margiela, and one could spend a down payment on a house in a one block radius at Comme des Garcons, Prada, and Dolce & Gabanna.
Photography was restricted inside all the stores, but each building had a unique exterior - a deep tribute to Tokyo's reverence to mixing its architecture with high fashion.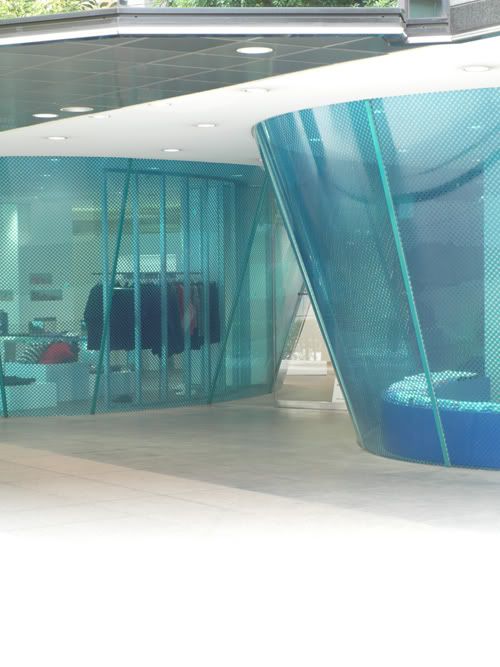 The Comme des Garcon store has a clever piece of window decaling. I personally think it's to prevent photographers from getting a good shot of their merchandise. It pretty much distorts any view of the inside unless you are literally standing in front of the window, peering in between the space between the dots.
The store itself is set up like a maze, and I had a rather difficult time navigating through it. (Only because I'm extremely left brain challenged.) The workers are selectively friendly. I feigned disinterest until the girl with the mushroom cut came over to assist me with her delightfully adorable snaggletooth smile. I tried on a few of the runway pieces until I realized that I wasn't fit for most of Rei Kawakubo's creations. But I did manage to find a few pieces that I liked, which will eventually find their way onto the blog once the weather starts to cool down.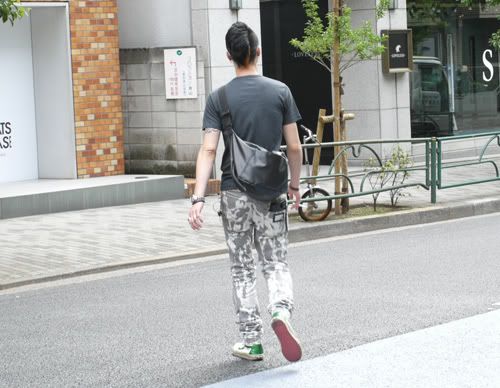 Spotted: trendy man walking down the street. I stalked him until he entered the D&G store. He works there.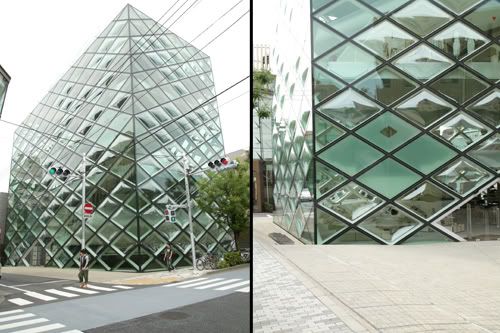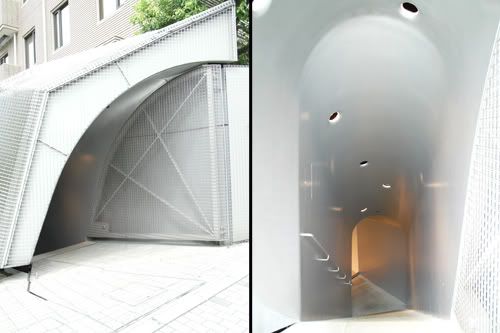 The Prada building was extremely fascinating. You couldn't walk into the building because there are no doors on the building itself. You had to enter through this side tunnel that felt like you were entering a depth of credit card hell. Gives you a moment to think and turn around before damning yourself to bad credit.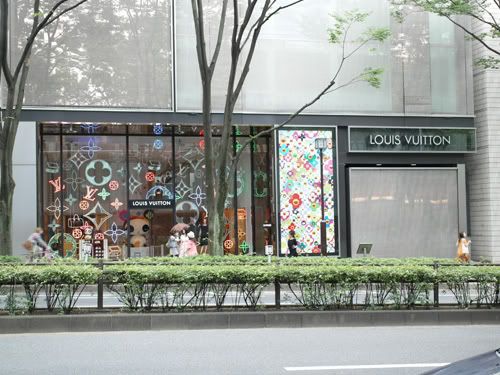 I'm not a huge fan of Louis Vuitton, but the windows were very enticing. The monograms on the left would light up in intervals, and then there would be a sparkle display. It was exciting. Even for 10 in the morning.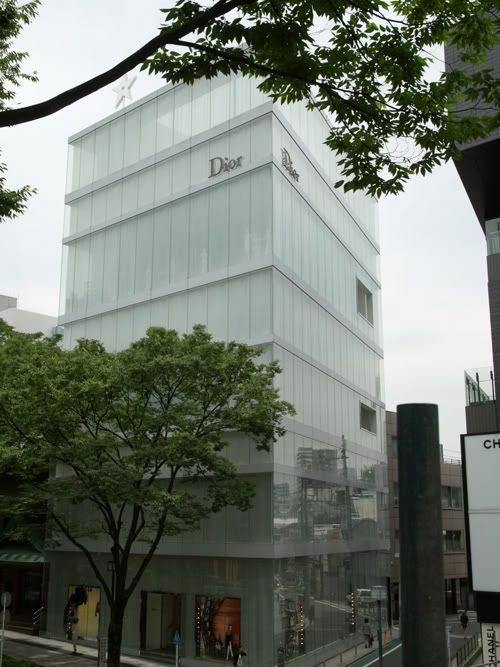 I was super excited to see the Dior store, which was designed by Sanaa - the people behind The New Museum in the Lower East Side in NYC. I'm a huge fan of their avant garde design work, as well as Kazuyo Sejima's sartorial preference (Comme des Garcons).