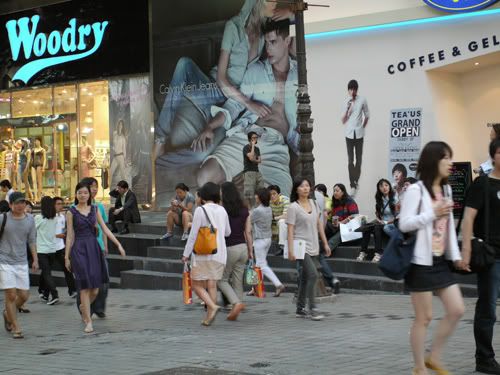 On Friday, I went to Myung-dong with my friend's little sister to help her find a bathing suit. We saw lots of Japanese tourists and a surprising amount of little people. And I think I saw my first Korean gay couple. Since Korea is such a conservative society, it's difficult for gay people to be openly gay. By coming out of the closet, they risk alienation from their families and friends. I wish people would understand that love, in all forms, is beautiful and worth treasuring.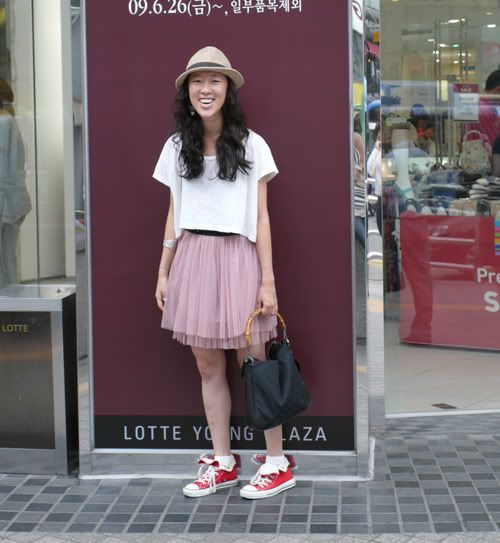 crop top.

AA.

skirt.

borrowed from friend.

hat.

borrowed from friend.

bag.

Gucci.

shoes.

Converse.