Thailand was a whirlwind. There was so much going on each day that I barely had enough time to sleep, let alone blog. We first stayed at the Royal Sheraton on Charumkrong (sp?) Road, and then moved to the
Banyan Tree Hotel
near the embassies. The Royal was on the river, so it was nice in that sense. But the Banyan Tree was excellent when it came to its restaurants and its spa. I indulged myself in some well needed R&R with the Banyan Tree Back Revival massage, which proved to be beneficial for that night. I wouldn't say no to getting another one.
I'm in Seoul now and spent the last five or so days meeting with family and catching up with friends who are here. But starting tomorrow I'm going to be back on duty on the streets of Seoul, camera in hand.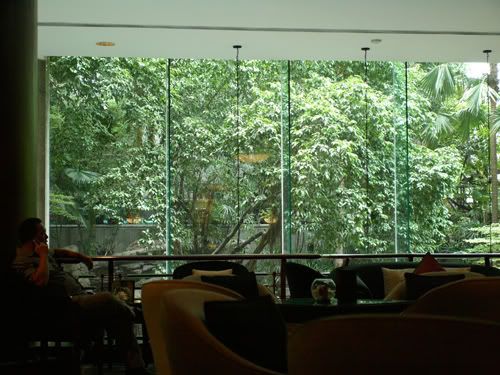 in the lobby of the Banyan Tree Hotel in Bangkok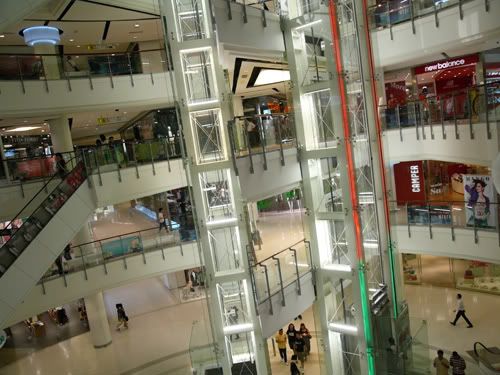 the many floors of the Central World Plaza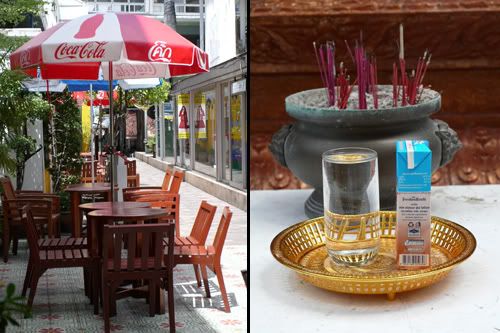 a patio in Khao San Road; an offering to Buddha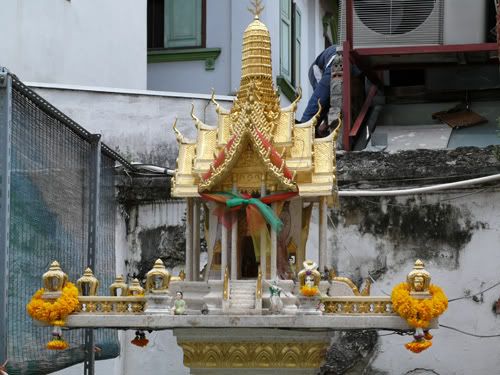 another offering to Buddha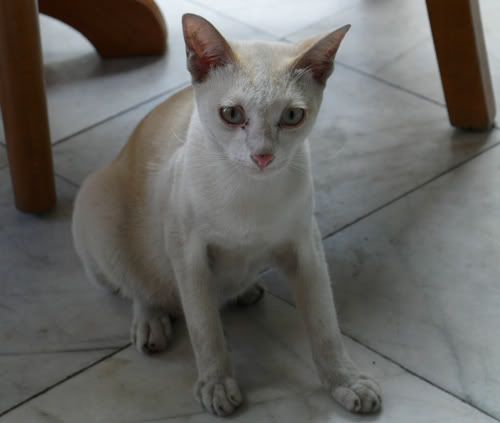 I stumbled upon this kitty on Khao San Road near the Starbucks.


a view of BKK at night from the Banyan Tree Hotel