On my last night in Bangkok, I went to the contemporary Thai restaurant in the Banyan Tree called Saffron. Aside from the staples of pad thai and green curry, they had a great twist on seafood and the most incredible tasting sauces. The presentation was impeccable.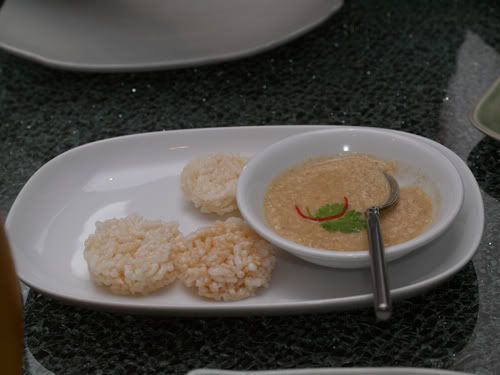 We started with a complimentary dish of some sort of rice cake and this chicken based sauce that was sweet and tangy.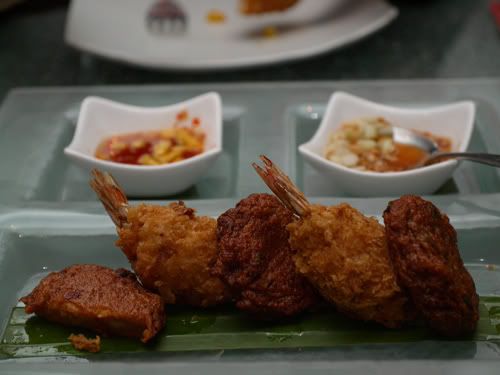 Then came the appetizer, that was fried shrimp & fried fish (I think). One of the sauces was extremely sweet. The other one was sweet but with a spicy aftertaste.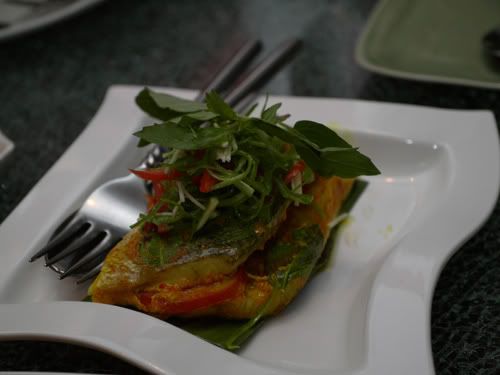 The sea bass was cooked to perfection. It melted in your mouth. I think they sprinkled a hot pepper juice on it. I couldn't see the spice, but it was definitely spicy. I preferred the sea bass to the grilled sea food combination plate. Being from the South, I'm picky about my BBQ, and if it's not lathered with BBQ sauce, it just doesn't feel right to me.