I'm back in Seoul. My last two days in Tokyo will be coming up soon. I actually ran into a few of the people Jane saw on her trip there and had an interesting conversation.
But today, Liana and I ate lunch at this really nasty Donkatsu place near the #7 exit of Kangnam subway station. So GROSS. We wandered around the streets and hung out at the American Apparel where I talked her into buying a pair of acid wash denim shorts. They're so cute!
We have quite a number of events planned before I leave Korea on the 20th, so keep posted... and a certain dress might be making an appearance VERY soon.
P.S. Yes, these shorts are very short. And yes, lots of people stared and assumed I was a hooker. No, I do not sell my body for money. Ask me again in about five months, and we'll see.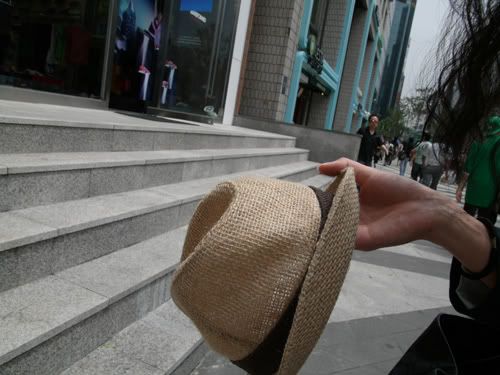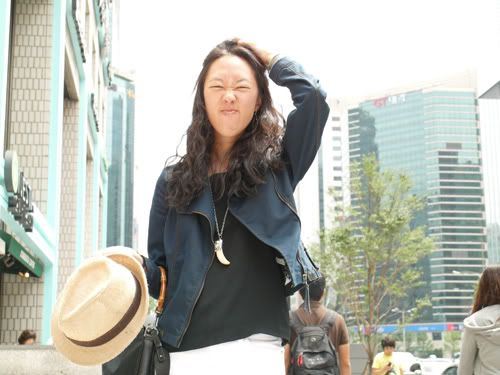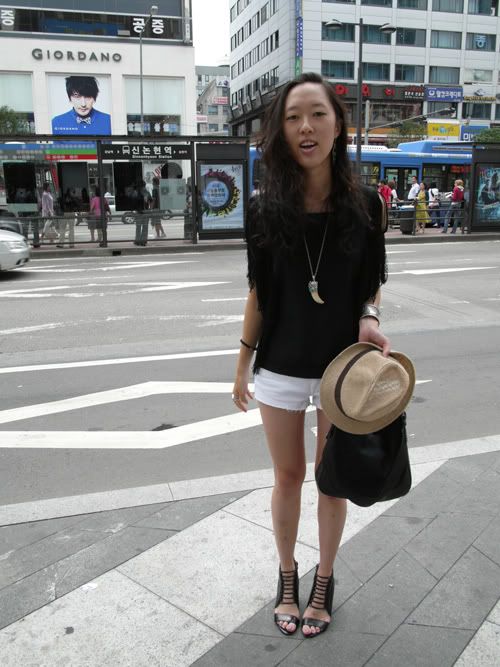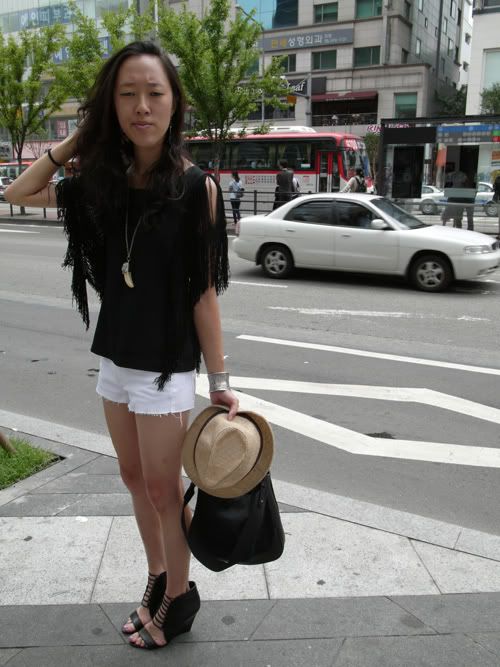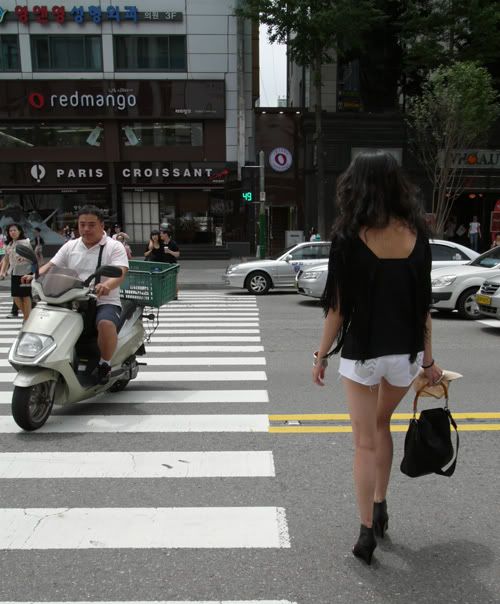 top.

Katayone Adeli.

shorts.

Blank denim.

jacket.

Zara.

bag.

Gucci.

shoes.

Aldo.

hat.

borrowed from Linette.