A common conversation:
person
: So how was spending new year's in PAAARRRISSS? (emphasis on "Paris")
me
: ...... they had an open bar. I don't really remember that much.
I wish I could warn this picture of me of the debauchery that was to come, and also not to end up going to Le Back Up, which has to be one of the most bootleg clubs I've ever been to in my entire life. And believe me, I've been to a lot of bootleg clubs.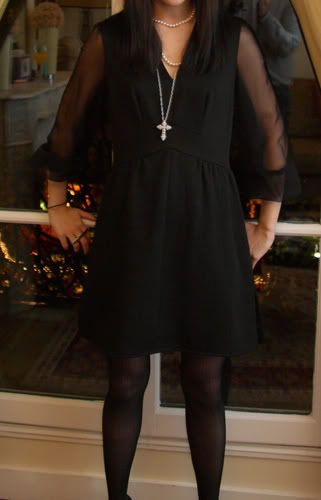 dress

. vintage.

ring

. surface 2 air.

necklaces

. gifts from my mom.