I'm obsessed with Victorian Gothic. Fall 2005 was the best time to be in England because Topshop, Warehouse, Miss Selfridge, and everyone else sold nothing but lace, lace, and more lace. Everything was frilly, delicate, and just pure femme. It fit in perfectly with my curriculum of
Dracula
,
The Picture of Dorian Gray
, and
Tess of the d'Urbervilles
.
So when I saw Jill Stuart's collection for Fall '09, I flipped. Everything oozed of that seductive delicacy I fell in love with that one fated fall.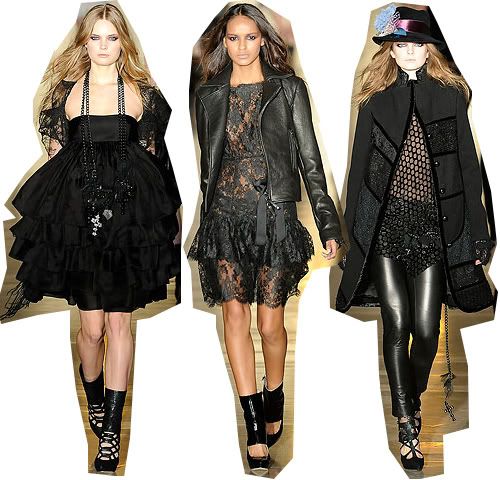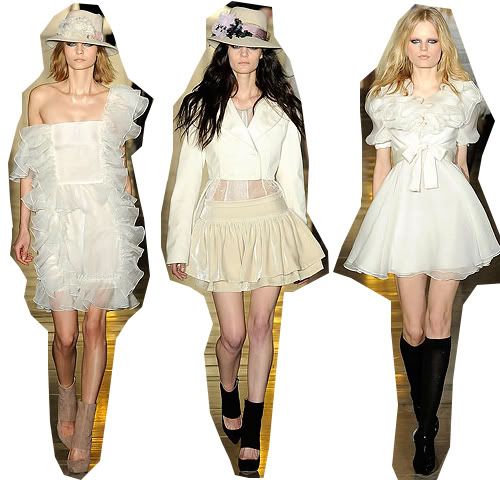 I love how Jill gives you an option to be the dominating seductress in black lace and leather or the demure innocent victim in white, dainty organza. I don't know if this was on purpose, but in the last photo in the black series, there's a cross dangling on a chain from the bottom of the coat. That would be a really great way to jazz up a plain black coat for low cost. Perfect DIY project.
credits: style.com