Living in the capital of the south, seeing people (i.e. Mexicans) walking down Buford Highway wearing Route 66 jeans, plaid shirt, bolo tie, cowboy boots and hat is not uncommon. I've been a little obsessed with the whole cowboy theme for about four years now, but never really had the guts to get anything because there's just something that looks fucked up about an Asian girl rocking out like she's the eastern answer to Dolly Parton.
But I got over my fears upon my first trip to Plaza Fiesta (Laredo Western Wear, to be precise) where I saw the most awesome saddle ever. I kinda wish I lived near a ranch so I can pretend to rope wild buffalo (i.e. hay) while wearing turquoise lizard skin cowboy boots.
Unfortunately, I'm not that awesome.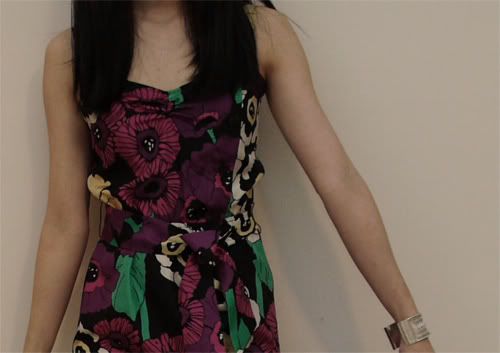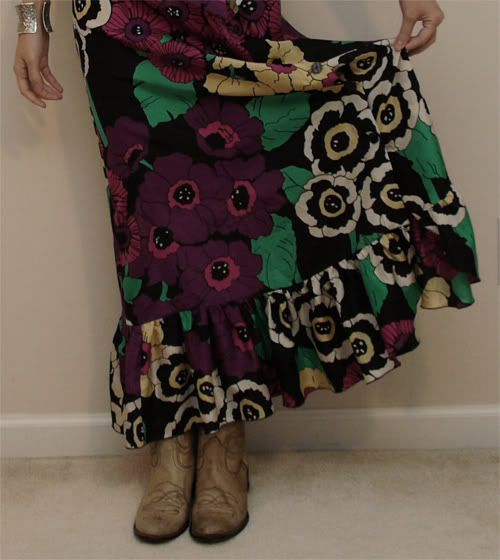 dress.

Kimchi & Blue.

boots.

e-bay.