A conversation...
her
: You're just too picky. No wonder you're still single. There are too many stipulations.
me:
There's no such thing as being picky. It's just a matter of how much vodka it's going to take. I don't want to drink an entire bottle every time I go on a date.
Whether or not you have a valentine or not, these are some hot duds. Besides, Fred Flare has given me the option to turn a frog into a prince.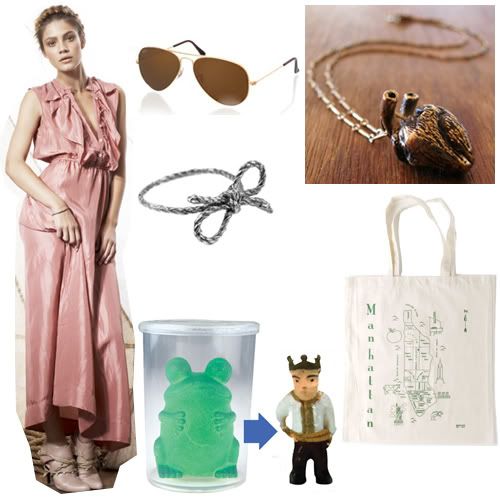 Eliza Maxi Dress, Ray Ban Avaiators, Pamela Love heart necklace, Maptote Manhattan, Magic Frog to Prince, Forget Me Knot ring