I think I've found a new favorite nail polish brand. I recently ordered Artful Dodger and Lady Muck by
Butter London
from
beauty.com
and received them today. They apply flawlessly, and I'm totally smitten by the turquoise Dodger. Also, as a confessed anglophile, I adore the names - Artful Dodger makes me think of the first "Bridget Jones's Diary." My favorite scene was when she was in the bath tub after discovering Daniel's "American stick insect," picking off her fake eyelashes and flicking them onto the tile floor. I would totally do that.
I've gotten a few inquiries regarding the side cross cuff I'm always wearing. It's something I made about 1.5 years ago but wasn't that popular. I've got a few pieces, which I'm selling on
etsy.com
but feel free to email me about them at
kittenmasks@gmail.com
.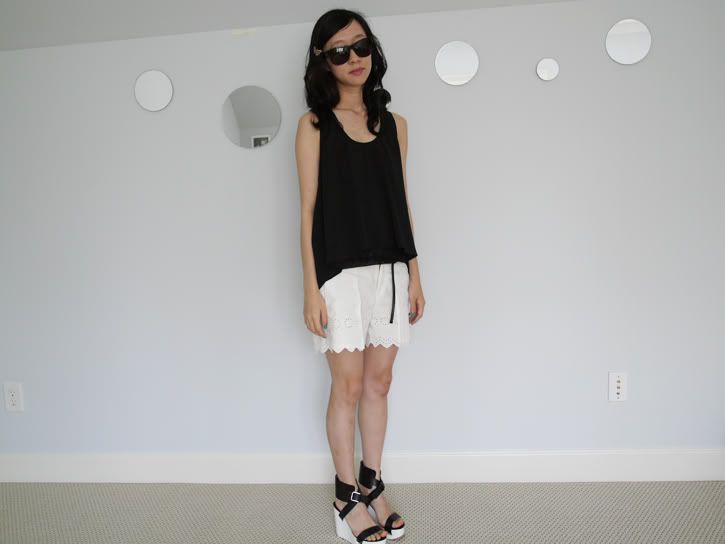 top. Monki / shorts. Rag & Bone Errington Eyelet Short / shoes. Kirsten wedge by Chloe / nail polish. Artful Dodger by Butter