Today I wore this great little accordion style jumper for my first day at my new job. It wasn't the best fashion choice as I spent most of my day touching my skirt and rubbing my hands up and down my ass and legs. It's made out of a lightweight linen, so it's got this great texture. I couldn't help myself.
I'm rather exhausted today and didn't feel much like blogging. But I finally got those Chanel nail polishes that I talked about, so I'll definitely be making an entry on that soon. I just put on a coat of the purple (Rodeo Drive), but tonight I'm going to be adding my nail art. We shall see what will happen.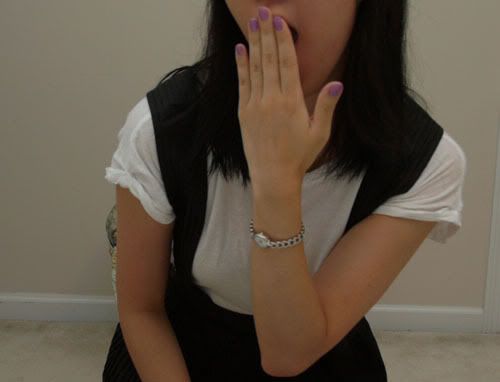 t-shirt.
Proenza Schouler for Target.
jumper.
Alexander Wang.
shoes.
Steve Madden.
watch.
Bulova.