I've been a bit lazy with my outfit postings mostly because dressing for the office is so difficult. This is from yesterday. I went to Mary's to watch the newest episode of "Project Runway" and mooch some free pizza.
The new "PR" is absolute garbage, by the way. I can't believe they thought that girl's ribbon corseting, one shoulder, ice skating costume was good. It was the most hideous thing I've ever seen. Whatever Michael Kors is smoking, it better be damn good.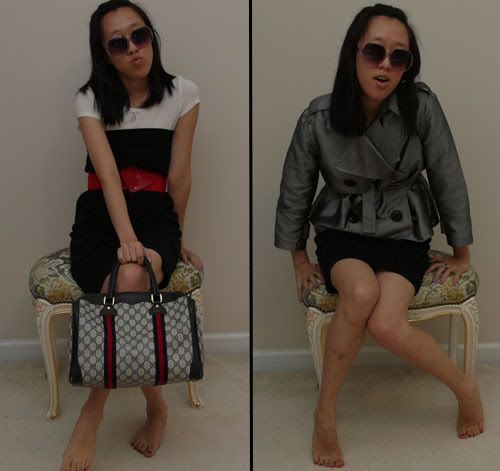 t-shirt. T-Luxury. dress. American Apparel. jacket. Bunka (HK). belt. H&M. bag. Gucci.