I've been searching for a good lilac colored nail polish for about 4 years. I've been everywhere around the U.S., even around beauty shops in Japan and Korea, all in search for LILAC NAIL POLISH. And it'll be arriving at my house in about 2 weeks.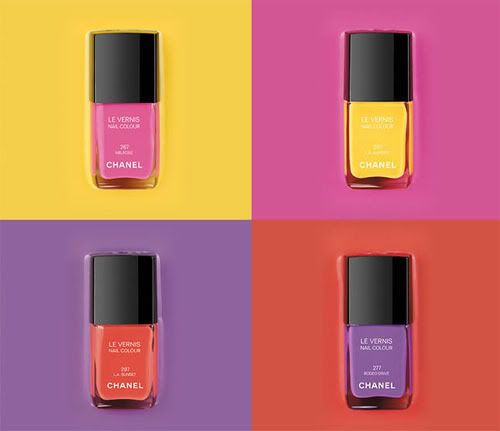 Chanel's limited edition Robertson collection (which has been seen on Nicky Hilton, Lily Allen, and countless others, those lucky bitches!) has finally arrived at the online store, and I ordered it as fast as I could. I was so excited that I had trouble with the checkout. I kept messing up and cursing myself, "Why didn't I make a Chanel account sooner?!?!?! I wouldn't have to waste time filling this mess out!"

But it's done and charged now, so all I can do is sit at home and pray that it gets here safely. I'll definitely be trying out some Japanese-style nail art when it gets here!